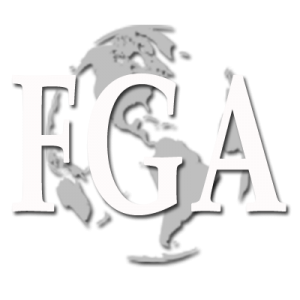 /UCW/ SPRING HILL, FL – Falcon Global Acquisitions LLC ("FGA") spotlights the President of Horton Global Industries and VP of Modular Manufacturing Robert D Horton.
Robert Horton is the Vice President of Modular Manufacturing for Falcon Global Acquisitions. He has worked in various industries beginning at the age of eleven due to the influence of his entrepreneurial father, who taught him the importance of innovation and leadership. His first entrance into the manufacturing industry came at the age of 16, he managed to cut the companies disposal expenses by over fifty percent while increasing efficiency at the plant.
While attending college he took a vice president position in his father's manufactured home company, which allowed him to work with major accounts such as Home Depot. He implemented his skills gained over the years to bring the company to increased profitability by incorporating innovation and cost cutting measures. This allowed the company to not only build more structurally sound homes but also increase margins vastly on over 6,000 homes that were built using his construction methods.
Always an innovator, Robert put a tremendous amount of research into solar and Net-Zero technology, this lead him to creating the worlds first r-30 insulted wall that was only 4 inches thick. His collaboration with Dr. Craig Kvien of the University of Georgia and the USDA has lead him to develop a method of modular home construction that would incorporate virtually no power bills under Net-Zero standards.
He holds a Bachelors degree in business administration and various accreditation in information management systems from Georgia College and State University.
He also currently serves as the President of Horton Global Industries, a global modular and trailer manufacturing company, a wholly owned subsidiary of FGA.
"Robert brings passion and innovation to the modular manufacturing arena. With his vision and drive, we look forward to not only developing new cost cutting and effective measures for our modular manufacturing division but also creating thousands of skilled jobs in the United States". Stated Louis Velazquez, Managing Partner of Falcon Global Acquisitions.
Currently Falcon Global Industries is in talks with various counties in the Southeastern and Northeastern United States in an effort to bring various manufacturing efforts to struggling municipalities in need of job growth.
About Falcon Global Acquisitions LLC
Falcon Global Acquisitions is a private equity firm that focuses on the acquisition of underperforming assets in need of restructuring. The combined experience of the core management team of Falcon ranges from securities and international business law, domestic and international logistics, domestic and international finance, commercial real estate, mergers and acquisitions, and spans well over 100 years.
Falcon Global Acquisitions LLC also provides clients with various consulting services ranging from corporate restructuring, mergers and acquisitions and commercial real estate.
For more information on FGA go to www.falconglobalacquisitions.com and www.hortonglobalindustries.com
This press release shall not constitute an offer to sell or the solicitation of an offer to buy any securities, nor shall there be any sale of securities in any state in which such offer, solicitation or sale would be unlawful, and qualification under the securities laws of any such state.
This press release contains forward-looking statements. The use of any of the words "anticipate", "believe", "expect", "plan", "intend", "can", "will", "should", and similar expressions are intended to identify forward-looking statements. The forward-looking statements contained herein are based on certain key expectations and assumptions made by the Company, including but not limited to expectations and assumptions concerning the receipt of required regulatory approval. Although the Company believes that the expectations and assumptions on which the forward-looking statements are based are reasonable, undue reliance should not be placed on the forward-looking statements because the Company can give no assurance that they will prove to be correct. The forward-looking statements contained in this press release are made as of the date hereof and the Company undertakes no obligation to update publicly or revise any forward-looking statements or information, whether as a result of new information, future events or otherwise, unless so required by applicable securities laws.
Contact:
Sarah Jasper
Media Relations
352-593-8248