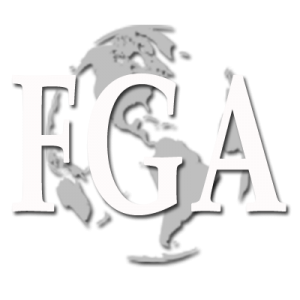 /UCW/ SPRING HILL, FL – Falcon Global Acquisitions LLC ("FGA") spotlights the Director of Business Development Africa, Gray Nthinda.
Gray Nthinda has over 30 years of experience in real estate development and property management. Prior to starting his own consulting firm, he held senior leadership positions in some of the most competitive investment firms in Malawi. He was the Chief Estate Officer for the Capital City Development Corporation, Managing Director for the Malawi Property Investment Company (MPICO), and has served directorship and trusteeship positions in several organizations.
Gray is a certified Valuation Surveyor and Estate Agent. His impressive real estate development portfolio includes construction and management of Umoyo House, CDL House, MPICO House, Europa House and one of the largest retail malls in southern Africa, The Gateway Shopping Mall. Gray is the current Chairperson for the Land Economy Surveyors, Valuers, Estate Agents and Auctioneers Board. He also served as the Director of the National Construction Industry Council and the National Roads Authority, in Malawi. When not managing projects, he is serving humanitarian causes in orphan care with the SOS which is a well known European international organization. He has an MBA from Edinburgh Business School, Scotland.. He is Currently Director of Business Development Africa for Falcon Global Industries.
"Gray has a vast background that incorporates real estate, development and infrastructure in the African country of Malawi. He is a valued asset, he has been and will continue to be instrumental in our growth in the region which includes job creation, manufacturing and development".. Stated Louis Velazquez, Managing Partner of Falcon Global Acquisitions.
Currently Falcon Global Industries is in talks with various counties in the Southeastern and Northeastern United States in an effort to bring various manufacturing efforts to struggling municipalities in need of job growth.
About Falcon Global Acquisitions LLC
Falcon Global Acquisitions is a private equity firm that focuses on the acquisition of underperforming assets in need of restructuring. The combined experience of the core management team of Falcon ranges from securities and international business law, domestic and international logistics, domestic and international finance, commercial real estate, mergers and acquisitions, and spans well over 100 years.
Falcon Global Acquisitions LLC also provides clients with various consulting services ranging from corporate restructuring, mergers and acquisitions and commercial real estate.
For more information on FGA go to www.falconglobalacquisitions.com
This press release shall not constitute an offer to sell or the solicitation of an offer to buy any securities, nor shall there be any sale of securities in any state in which such offer, solicitation or sale would be unlawful, and qualification under the securities laws of any such state.
This press release contains forward-looking statements. The use of any of the words "anticipate", "believe", "expect", "plan", "intend", "can", "will", "should", and similar expressions are intended to identify forward-looking statements. The forward-looking statements contained herein are based on certain key expectations and assumptions made by the Company, including but not limited to expectations and assumptions concerning the receipt of required regulatory approval. Although the Company believes that the expectations and assumptions on which the forward-looking statements are based are reasonable, undue reliance should not be placed on the forward-looking statements because the Company can give no assurance that they will prove to be correct. The forward-looking statements contained in this press release are made as of the date hereof and the Company undertakes no obligation to update publicly or revise any forward-looking statements or information, whether as a result of new information, future events or otherwise, unless so required by applicable securities laws.
Contact:
Sarah Jasper
Media Relations
352-593-8248