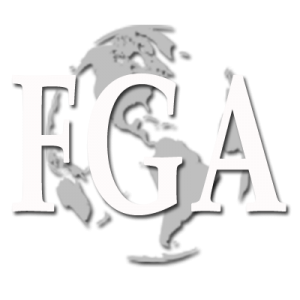 /UCW/ SPRING HILL, FL – Falcon Global Acquisitions LLC ("FGA") spotlights one of the Vice Presidents of the FGA Mergers and Acquisitions team, Christopher J Hunt.
Prior to his position with Falcon Global Acquisitions, Christopher Hunt worked as an Associate in JP Morgan's Private Banking front office headquarters in New York City. In this role, he managed client relationships and performed credit analysis for real estate lending transactions, servicing hedge fund managers in the ultra high net worth New York Financial Leaders Group.
He previously worked at a boutique investment bank in an institutional sales capacity raising funds for in-house transactions. He has most recently passed the Chartered Financial Analyst level one and two exams, as well as the Chartered Alternate Investment Analyst program to further hone his investment analysis skill set.
Christopher was born and raised outside of Boston and received All-American football honors while at Trinity College where he received a Bachelors of Science degree in Economics focused in regression analysis and international finance. He is currently a VP of the FGA Mergers and Acquisitions Team and Cannabis division.
"Chris has grown to be a valued asset for our team, bringing forward various deals through his thorough due diligence process that not many would uncover. We look forward to him becoming one of the shining young stars in the M&A sector", stated Louis Velazquez, Managing Partner of Falcon Global Acquisitions.
Currently Falcon Global Industries is in talks with various counties in the Southeastern and Northeastern United States in an effort to bring various manufacturing efforts to struggling municipalities in need of job growth.
About Falcon Global Acquisitions LLC
Falcon Global Acquisitions is a private equity firm that focuses on the acquisition of underperforming assets in need of restructuring. The combined experience of the core management team of Falcon ranges from securities and international business law, domestic and international logistics, domestic and international finance, commercial real estate, mergers and acquisitions, and spans well over 100 years.
Falcon Global Acquisitions LLC also provides clients with various consulting services ranging from corporate restructuring, mergers and acquisitions and commercial real estate.
For more information on FGA go to www.falconglobalacquisitions.com
This press release shall not constitute an offer to sell or the solicitation of an offer to buy any securities, nor shall there be any sale of securities in any state in which such offer, solicitation or sale would be unlawful, and qualification under the securities laws of any such state.
This press release contains forward-looking statements. The use of any of the words "anticipate", "believe", "expect", "plan", "intend", "can", "will", "should", and similar expressions are intended to identify forward-looking statements. The forward-looking statements contained herein are based on certain key expectations and assumptions made by the Company, including but not limited to expectations and assumptions concerning the receipt of required regulatory approval. Although the Company believes that the expectations and assumptions on which the forward-looking statements are based are reasonable, undue reliance should not be placed on the forward-looking statements because the Company can give no assurance that they will prove to be correct. The forward-looking statements contained in this press release are made as of the date hereof and the Company undertakes no obligation to update publicly or revise any forward-looking statements or information, whether as a result of new information, future events or otherwise, unless so required by applicable securities laws.
Contact:
Sarah Jasper
Media Relations
352-593-8248