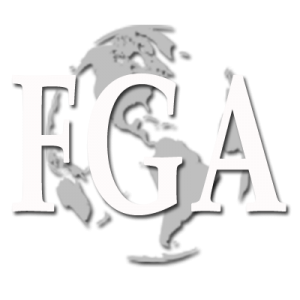 /UCW/ SPRING HILL, FL – Falcon Global Acquisitions LLC ("FGA") spotlights one of the Vice Presidents of the FGA International Business Development team, Cecil Tengatenga.
Cecil Tengatenga has worked in government relations and program development for the last few years and has developed communication programs for the American Red Cross CT/RI, AIDS CT, Yale University and the Diocese of Southern Malawi, Africa, among others. He has expertise in contractual compliance, grants administration and performance measurement and improvement.
Previously, Cecil worked in education management with the Hartford Youth Scholars Foundation, Achievement First and with an international private school.
Cecil received his B.A. in Literature and Social Science from Trinity College, where he was a Varsity Track Athlete, General Secretary of the Student Government Association, the Senior Student Commencement Speaker. He received his M.A.R. in Social Ethics and Public Health from Yale University. He did his business education at The Tuck Business School, Dartmouth College.. He is currently a VP of the FGA International Business Development Team.
"Cecil is well versed in international business and has brought an expanded view on the global reach of FGA in various arenas. We look forward to his continued growth and spearheaded our global reach as well as becoming a bright star in the M&A sector", stated Louis Velazquez, Managing Partner of Falcon Global Acquisitions.
Currently Falcon Global Industries is in talks with various counties in the Southeastern and Northeastern United States in an effort to bring various manufacturing efforts to struggling municipalities in need of job growth.
About Falcon Global Acquisitions LLC
Falcon Global Acquisitions is a private equity firm that focuses on the acquisition of underperforming assets in need of restructuring. The combined experience of the core management team of Falcon ranges from securities and international business law, domestic and international logistics, domestic and international finance, commercial real estate, mergers and acquisitions, and spans well over 100 years.
Falcon Global Acquisitions LLC also provides clients with various consulting services ranging from corporate restructuring, mergers and acquisitions and commercial real estate.
For more information on FGA go to www.falconglobalacquisitions.com
This press release shall not constitute an offer to sell or the solicitation of an offer to buy any securities, nor shall there be any sale of securities in any state in which such offer, solicitation or sale would be unlawful, and qualification under the securities laws of any such state.
This press release contains forward-looking statements. The use of any of the words "anticipate", "believe", "expect", "plan", "intend", "can", "will", "should", and similar expressions are intended to identify forward-looking statements. The forward-looking statements contained herein are based on certain key expectations and assumptions made by the Company, including but not limited to expectations and assumptions concerning the receipt of required regulatory approval. Although the Company believes that the expectations and assumptions on which the forward-looking statements are based are reasonable, undue reliance should not be placed on the forward-looking statements because the Company can give no assurance that they will prove to be correct. The forward-looking statements contained in this press release are made as of the date hereof and the Company undertakes no obligation to update publicly or revise any forward-looking statements or information, whether as a result of new information, future events or otherwise, unless so required by applicable securities laws.
Contact:
Sarah Jasper
Media Relations
352-593-8248