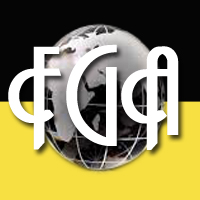 SPRING HILL, FL – Falcon Global Acquisitions LLC ("FGA") announces that it plans to acquire a minimum of 6 commercial real estate assets through out the United States. These assets are incoming producing retail properties with various long term national and regional tenants in place. These will be the first in a series of commercial real estate acquisitions made by FGA in 2016.
FGA has recently initiated a US$100 Million private placement in which up to 10,000,000 convertible preferred shares will be distributed with a subscription price of US$10.00 per share and each share will carry a 4% coupon. The minimum investment set forth is US$50,000.00. The proceeds will be utilized for the acquisition of various income producing commercial properties, targeted company acquisitions in the areas of manufacturing, technology and financial services, as well as for general corporate use.
About Falcon Global Acquisitions LLC
Falcon Global Acquisitions LLC provides their clients with various consulting services ranging from corporate restructuring, mergers and acquisitions to commercial real estate. Falcon has strong relationships with groups in the areas of securities and international business law, international shipping, domestic and international finance, commercial banking, mergers and acquisitions. The combined experience of the core team of FGA spans well over 100 years.
FGA has a keen focus on off market commercial real estate transactions such as retail, industrial, development, malls, casinos and hotels, corporate mergers and acquisitions, restructuring of both privately and publicly held companies, private banking consultation and logistics preparation.
For more information on FGA go to www.falconglobalacquisitions.com
This press release shall not constitute an offer to sell or the solicitation of an offer to buy any securities, nor shall there be any sale of securities in any state in which such offer, solicitation or sale would be unlawful, and qualification under the securities laws of any such state.
This press release contains forward-looking statements. The use of any of the words "anticipate", "believe", "expect", "plan", "intend", "can", "will", "should", and similar expressions are intended to identify forward-looking statements. The forward-looking statements contained herein are based on certain key expectations and assumptions made by the Company, including but not limited to expectations and assumptions concerning the receipt of required regulatory approval. Although the Company believes that the expectations and assumptions on which the forward-looking statements are based are reasonable, undue reliance should not be placed on the forward-looking statements because the Company can give no assurance that they will prove to be correct. The forward-looking statements contained in this press release are made as of the date hereof and the Company undertakes no obligation to update publicly or revise any forward-looking statements or information, whether as a result of new information, future events or otherwise, unless so required by applicable securities laws.
Contact:
Sarah Jasper
Media Relations
352-593-8248