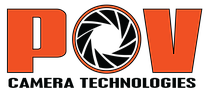 /UCW/ HUDSON FALLS, NY – POV, LLC, a camera innovation company focused on point-of-view cameras and mounts for many applications, has announced the release of Halo, the world's first impact absorbing, breakaway action camera mount for GoPro, Sony and other small-format cameras.
Whether extreme sports or recreational use of action cameras by young riders, accidents come with the territory. The key purpose of the HALO is to mitigate the effect of lateral, rotational and direct impact to the helmet through a combination of physics and design.
Currently, Halo is the only action camera mount on the market with a focus on promoting safety as well as performance. With the popularity of action cameras continuing to grow, there needs to be a safer option for affixing cameras to helmets – one that allows the camera to break away upon impact.
From extreme sports participant to the future Heroes (children) many people are injured further due to a helmet-mounted camera. Many sports governing bodies have even banned the use of helmet mounts during competitions due to safety concerns.
Currently, standards organizations such as ASTM, the Federal Consumer Products Commission, Department of Transportation, SEI and the SNELL Foundation are working toward stricter standards around what is safe to mount to a helmet. Both SNELL and the CPSC have recommended standards for manufacturers stating that anything protruding further than 7mm from the helmet must break away. Halo not only allows the camera to break away, but also flexes to absorb impact.
Traditional helmet camera mounts are attached with adhesive or strapped on and not meant to break away. Halo mounts to a user's helmet using a specially designed Velcro disc. Cameras are then clipped into Halo using the manufacturer's camera foot.
The patent-pending Halo is made from specially formulated plastic, which flexes and crushes upon impact, then returns to its designed shape. Its wide base, circular, concave-shaped design is more than double the footprint of the standard GoPro mount, allowing it to absorb and disperse force better than traditional mounts, which focus force directly into a small area of the helmet.
"We knew we needed to create a product and that would perform its core function under the stresses of professional motocross, downhill skiing, snowmobiling and nearly any other activity that involves a helmet," said Michael Jones, President of POV Camera Tech and creator of the Halo. "At the same time, we wanted to offer protection for both professionals and our 'future heroes,' the kids, grandkids and young riders that continue to be heavy users of helmet cameras. We saw that big dollars were spent on safe helmets that owners then compromised by affixing a camera that dramatically increases the chance of whiplash, spinal damage and concussions."
With a focus on keeping young riders safe, the Halo can be easily switched between multiple helmets, so long as they are equipped with the Velcro base, making it easy for one Halo to be used on both adult and children's helmets. Users can apply different widths of the supplied Velcro for a child, adult or extreme sports. Each width has different breakaway capabilities. The diameter of the helmet Velcro for an adult is wider and much stronger than that used by a child.
When the camera isn't being used, the Velcro can remain on the helmet and allows it to maintain its smooth surface, something that organizations like helmets.org strongly advocate for.
"As a rider, I want the safest mounting option possible so I don't have to think about my camera mount getting hung up on a tree branch, or worse," said Brandon Ture, POV Camera Tech Applications Engineer, professional ski coach and avid mountain biker. "With Halo I get the best combination of safety and performance."
Halo will be available beginning February 15, 2016, on crowdfunding site IndieGoGo at an introductory price of $20.00, including free shipping. Following the campaign, the Halo will be available direct through povcameratech.com at a retail price of $29.95.
https://www.indiegogo.com/projects/halo-breakaway-action-…
About POV, LLC
POV Camera Tech is a camera innovation company focused on technologies that enhance the viewing and filming experience for both professional and amateur athletes. With camera patents pending for skiing, motor cross, horse racing, baseball, hockey and more, POV seeks to ensure maximum safety while being on the forefront of sports video and photography.
Media Contact
Bill Yackey
502-609-7133
518-222-4203
[email protected]
http://www.povcameratech.com/