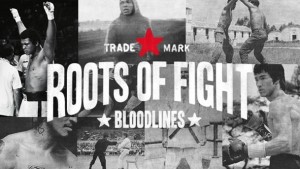 "Roots of Fight is more than a brand, it's a perseveration of boxing and martial arts history in a way, what Jesse Katz and Richard Lawley have done just personifies what true dedication and a little bit of desperation can do. It can breed that much sought after light bulb which can lead to something magical. When you want to be inspired by a couple of people who stared adversity in the face and knocked it out, then these two guys fit that bill. Proud of what they've done, built and continue to do. Roots of Fight should be a part of any fight fans wardrobe." Stated Louis Velazquez, UCW Radio Show host.
This film short that was produced over four years ago high lights "Iron" Mike Tyson in a way that not many sports television stations have attempted to, this set the standard for how a short film about a sports icon should be made.
More about the film short via Roots of Fight
Roots of Fight is proud to honor the most devastating heavyweight boxer of all time, "Iron" Mike Tyson, with a new short film to commemorate Tyson's three victories in 1988, including his demolition of Michael Spinks on June 27th, that earned him the Undisputed Heavyweight Champion title, but also the rare "lineal" heavyweight championship of the world.
The stunning short film features Tyson and is anchored by boxing legend Ray "Boom Boom" Mancini, with insights from Randy Couture, Forrest Griffin, and Snoop Dogg.
To see the limited edition apparel and further exclusive content, visit http://www.rootsoffight.com
Check them out on:
Twitter: @rootsoffight
Instagram: @rootsoffight
Facebook: https://www.facebook.com/RootsOfFight
YouTube: https://www.youtube.com/user/rootsoffight
UnderArmour:
https://www.underarmour.com/en-us/roots-of-fight