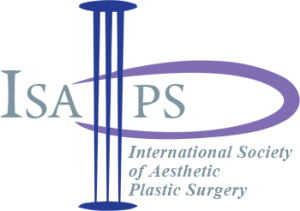 /UCW/ NEW YORK, NY – The International Society of Aesthetic Plastic Surgery (ISAPS) is reporting that requests for cosmetic surgery in Japan continue to rise each year. ISAPS surveys plastic surgeons around the world to provide statistics about the number and type of aesthetic/cosmetic procedures performed. New research shows that the Japanese people underwent 1.26 million total procedures (both surgical and non-surgical) in 2014, compared to about 808,000 in 2010. Numbers in East Asia are on the rise in general; in South Korea, for example, the total rising to 980,000 in 2014, from about 531,000 in 2010.
Susumu Takayanagi, MD, president of ISAPS, explains: "It is true that South Koreans undergo a high number of aesthetic procedures, and the ISAPS Global Survey shows that the Japanese culture has also embraced this practice."
Of the over 20 million surgical and non-surgical procedures performed worldwide in 2014, Japan was third in the world for total number of procedures performed, and South Korea was fourth. The US led the way, with just over 4 million, followed by Brazil at about 2 million.
The most requested types of procedures vary by country and culture. In 2014, the most popular procedures in Japan and South Korea combined were botulinum toxin and hyaluronic acid (non-surgical), and eyelid surgery and rhinoplasty (surgical).
Dr. Takayanagi cautions people, however, when comparing present statistics to past. "We are committed to following sound analytical practices," he says, and the methodology of gathering the dataset continues to be improved. Variances can be attributed to many factors. Clinics and medical practices often see the same client for multiple procedures, and though they should report each of these as a separate incidence, some may be reporting only one. Some practices have a diverse definition of what constitutes a surgical procedure, as well. The numbers may have been skewed in the past due to variances in how reporting was done and the willingness of cosmetic surgeons to share their data. "As people the world over have become more comfortable with aesthetic surgery, however, the taboos are being lifted," Dr. Takayanagi adds.
ISAPS holds a Congress every two years to discuss new trends, innovative research and other topics relevant to the fields of plastic surgery. In 2016, this event will be held in Kyoto, Japan, from October 23rd to the 27th. To learn more, or to register, please visit ISAPS Congress.
— ISAPS (@ISAPSNews) March 17, 2016