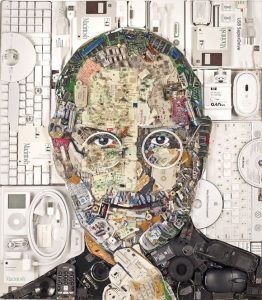 /UCW/ Four years ago today one of the, if not the, game changing social media networks became a publicly traded company. Facebook was one of the darlings of techland prior to the initial public offering and during the first week of trading the rollercoaster ride began. Investors piled in pre ipo and then in the aftermarket the street pounded on the stock, dragging it down from the 30's to the teens.
The company was bashed in the media as a failed offering but for those that saw the potential and were smart enough to sit on the sidelines until the dust settled, well those people have a big smile on their faces. Bare in mind I'm not talking about traders, I'm talking about longer term investors who believed in the potential.
Now with Facebook $FB trading over $100 over its lowest point four years ago is poised to do even greater things in the future. Social media was a stepping stone to what can actually happen, connecting the world in more ways than one. So this is a story that will continue to add chapters so stay tuned.
Facebook isn't the only tech company making inroads into the future, you have Google $GOOG which has always been ahead of the curve in innovation, never shying away from taking a shot, they are looking at the next 10 years and not just today. From autonomous vehicles to various applications for their android system beyond a mobile phone, the Google Dream Team is in full effect. I would expect the company to venture into beta testing their tech connectivity in a real life environment and Falcon Global Acquisitions may be able to help them to see that through in the near future.
Amazon $AMZN, well this beast of a company is doing nothing short of trying to take over the world one brand name at a time. From their Amazon Prime service to their AWS and other services coming online this year, the company is poised for some serious organic growth. Jeff Bezos has been criticized over the years for not turning a profit for the company BUT when you're in growth mode the reinvestment of profits is needed. No one has done it better and being steadfast in his beliefs than Bezos, so I would expect them to turn a corner in the near future in regards to showing booked profits in the bank for investors. Bottom line is that any which way you slice it or dice it Amazon is not only competition for Google and Apple but its competition for any company in any industry that they choose to enter into, just look at brick and mortar retailers such as Target and Macy's as well as Walmart, its GAME ON!
Of course I'll give Apple $AAPL an honorable mention, listen the company has done some amazing things with their innovations in the mobile space over the years but I am sure Tim Cook see's the writing on the walls, its time to branch out. They showed that when they made a billion dollar investment in China's version of Uber, DiDi Chuxing Technology Co. Now was this a good move, only time will tell, but its out of their character to make such a brash move. I guess having Warren Buffets Berkshire Hathaway take a stake in Apple boosted confidence but still in the end how will this ultimately add to shareholder value is the big question.
I love tech and love the innovation coming out of some of the best and brightest minds in the country, with Elon Musk doing his Tony Stark thing, I'm sure that Tesla, SpaceX and anything Musk puts his hands on will shock the world. So never judge this man by what you see at the moment, use your imagination and think about the practical applications as well as the benefit it will have to the world in the future. This is , I have to believe, Elon Musks driving force, its not money, its changing the world for the better.
Along with innovation there is no question that manufacturing needs to be boosted in the United States in order for America to be competitive as it once was and to increase this innovation as well as creating well paying jobs. I will be touching on all of this in my next article and give some broad strokes as to how Falcon Global Acquisitions will be doing its part.
Louis Velazquez
Falcon Global Acquisitions
www.falconglobalacquisitions.com
Host of Money Never Sleeps Radio