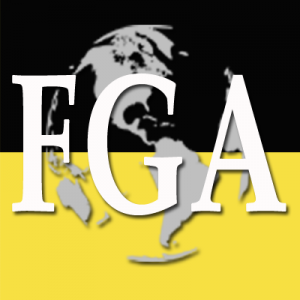 /UCW/ SPRING HILL, FL – Falcon Global Acquisitions "FGA" is currently seeking strategic viable acquisitions nationwide in the manufacturing industry. The prime focus is companies in the automotive, aerospace/aviation, medical device and rail components manufacturing arenas.
The companies should be asset based with some form of growth potential in their sector but may be having difficulty due to management, lack of capital or industry downturn. FGA will evaluate each potential acquisition and make final decisions on a case by case basis.
Business brokers and direct business owners are welcome to contact us and schedule for a confidential call to discuss the opportunity. Business brokers are protected and are welcome to work on developing a working relationship with FGA.
Publicly traded companies who may be looking at a management buyout scenario or exit strategy can contact FGA to schedule a call to discuss the opportunity, please be proactive and furnish FGA with publicly available information.
About Falcon Global Acquisitions
Falcon Global Acquisitions "FGA" is a mergers and acquisitions / private equity firm with a keen focus on distressed companies in need of restructuring in the manufacturing industry, more specifically in the automotive, aviation, medical device, rail and marine arenas. FGA makes direct acquisitions for the company and its funds as well as works in the capacity of a consultant to both public and private companies in need of restructuring of their companies, lining up of financing options as well as making strategic acquisitions. The combined experience of the core team of FGA spans well over 100 years.
For more information on FGA go to :
www.falconglobalacquisitions.com
This press release shall not constitute an offer to sell or the solicitation of an offer to buy any securities, nor shall there be any sale of securities in any state in which such offer, solicitation or sale would be unlawful, and qualification under the securities laws of any such state.
This press release contains forward-looking statements. The use of any of the words "anticipate", "believe", "expect", "plan", "intend", "can", "will", "should", and similar expressions are intended to identify forward-looking statements. The forward-looking statements contained herein are based on certain key expectations and assumptions made by the Company, including but not limited to expectations and assumptions concerning the receipt of required regulatory approval. Although the Company believes that the expectations and assumptions on which the forward-looking statements are based are reasonable, undue reliance should not be placed on the forward-looking statements because the Company can give no assurance that they will prove to be correct. The forward-looking statements contained in this press release are made as of the date hereof and the Company undertakes no obligation to update publicly or revise any forward-looking statements or information, whether as a result of new information, future events or otherwise, unless so required by applicable securities laws.
Contact:
Sarah Jasper
Media Relations
352-593-8248