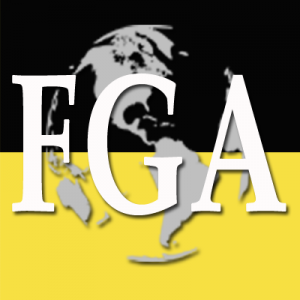 /UCW/ SPRING HILL, FL – Falcon Global Acquisitions LLC ("FGA") announced that it has expanded its reach and business efforts into the Asian markets. FGA believes that this expansion will allow for both FGA and its clients to take advantage of a number of opportunities arising within the Asian markets.
FGA will now have the distinct ability to be an asset to companies seeking to expand their manufacturing or distribution businesses in countries such as China, Vietnam and Indonesia. Securing this foothold in these markets is an important development as so many US based companies are seeking for greater distribution of their products globally, making strategic alliances in Asia and in some cases arranging for local manufacturing and distribution facilities within Asia.
FGA works with their clients in the same way that they work internally, bringing various options to the table, working with integrity, confidentiality and bringing true value to its clients. The growth of their clients, both organically and via acquisitions, are the key focus as that growth increases revenue flow and job creation.
FGA works with both publicly traded and privately held companies in most industries, with the ability to assist them in restructuring, expanding globally, and raising capital for international joint ventures as well as domestic acquisitions.
In the manufacturing arena, FGA is actively seeking direct acquisitions of distressed assets nation wide in need of restructuring.
About Falcon Global Acquisitions
Falcon Global Acquisitions "FGA" is a mergers and acquisitions / private equity firm with a keen focus on distressed companies in need of restructuring in the manufacturing industry, more specifically in the automotive, aviation, medical device, rail and marine arenas. FGA makes direct acquisitions for the company and its funds as well as works in the capacity of a consultant to both public and private companies in need of restructuring of their companies, lining up of financing options as well as making strategic acquisitions. The combined experience of the core team of FGA spans well over 100 years.
For more information on FGA go to
www.falconglobalacquisitions.com
This press release shall not constitute an offer to sell or the solicitation of an offer to buy any securities, nor shall there be any sale of securities in any state in which such offer, solicitation or sale would be unlawful, and qualification under the securities laws of any such state.
This press release contains forward-looking statements. The use of any of the words "anticipate", "believe", "expect", "plan", "intend", "can", "will", "should", and similar expressions are intended to identify forward-looking statements. The forward-looking statements contained herein are based on certain key expectations and assumptions made by the Company, including but not limited to expectations and assumptions concerning the receipt of required regulatory approval. Although the Company believes that the expectations and assumptions on which the forward-looking statements are based are reasonable, undue reliance should not be placed on the forward-looking statements because the Company can give no assurance that they will prove to be correct. The forward-looking statements contained in this press release are made as of the date hereof and the Company undertakes no obligation to update publicly or revise any forward-looking statements or information, whether as a result of new information, future events or otherwise, unless so required by applicable securities laws.
Contact:
Sarah Jasper
Media Relations
352-593-8248
www.falconglobalacquisitions.com 
More News: Falcon Global Acquisitions Seeks Manufacturing Acquisitions
Consolidation Advances in First Quarter Medical Sector M&As https://t.co/iWLknd89NL #Retail #RealEstate pic.twitter.com/87aPajTV61

— Falcon Global (@FalconGlobalA) June 6, 2016