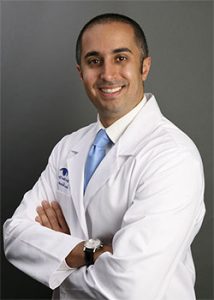 /UCW/ SMITHTOWN, NY – Leading ophthalmic plastic surgeon, Samuel Baharestani, MD, of North Shore Eye Care has been recognized by The American Society of Ophthalmic Plastic and Reconstructive Surgery (ASOPRS) for achieving the highest level of training and has been inducted into an elite group of only 500 oculoplastic surgeons worldwide, according to Jeffrey Martin, MD, Medical Director and Managing Partner of North Shore Eye Care.
Dr. Baharestani was officially inducted into ASOPRS on June 4, 2016, at their Spring Scientific Symposium in Ojai Valley, California. Dr. Baharestani will be the only ASOPRS member in full time practice on Long Island.
"I am deeply honored that ASOPRS has recognized my training and efforts to advance the art of cosmetic eyelid surgery on Long Island," said Dr. Baharestani. "Their membership truly is elite and I look forward to joining what I consider to be the world's most uniquely qualified body of surgeons in the highly specialized fields of cosmetic and reconstructive ophthalmic plastic surgery."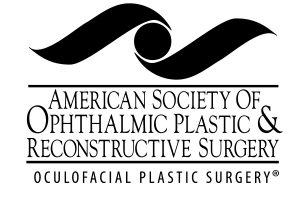 ASOPRS was founded in 1969 for the purpose of advancing education, research and the quality of clinical practice in the fields of aesthetic, plastic and reconstructive surgery specializing in the face, orbits, eyelids and lacrimal system. They also help train well-qualified physicians and sponsor fellowship training for post-graduate physicians who have completed an accredited ophthalmology residency.
At North Shore Eye Care, Dr. Baharestani specializes in plastic and reconstructive surgery of the eyelids, orbit and lacrimal system, cosmetic surgery of the eyelids and brows and minimally-invasive aesthetic rejuvenation of the face.
Dr. Baharestani attended New York University's College of Arts and Science, where he was a Magna Cum Laude Honors graduate in Biology with minors in Chemistry and Economics. While at NYU, he was also honored as a Presidential Scholar, named to the Dean's Advisory Council and received the Harry A. Charipper Medal for outstanding contributions to the science of biology. He earned his Medical Degree from NYU School of Medicine and performed his internship at Lenox Hill Hospital on Manhattan's Upper East Side. He then returned to NYU Medical Center and Manhattan Eye, Ear and Throat Hospital, where he completed his surgical training in general eye surgery and served as Chief Resident. Because of his accomplishments during his surgical training, he was recruited to join the faculty as a Clinical Instructor.
Dr. Baharestani then went on to complete his Fellowship in aesthetic and reconstructive eyelid, tear duct and oculofacial plastic surgery at The Cincinnati Eye Institute and University of Cincinnati Medical Center. Today, he is a Fellow of the American Society for Ophthalmic Plastic and Reconstructive Surgery (ASOPRS), is board-certified by the American Board of Ophthalmology, and an active member of both the American Academy of Cosmetic Surgery and the American Academy of Ophthalmology.
Dr. Baharestani has held numerous appointments at NYU School of Medicine, The Manhattan Eye, Ear and Throat Hospital, Lenox Hill Hospital, The North Shore-LIJ Health System and The University of Cincinnati College of Medicine, where he has taught future eye surgeons the latest advances in ophthalmic plastic surgery. He has over 100 publications of original research, care presentations, book chapters, abstract submissions and online medical contributions.
Dr. Baharestani is fluent in English, Spanish and Farsi. When he is not lecturing, performing research or assisting patients, he enjoys traditional Persian cuisine, Billy Joel's music, New York Knicks basketball and traveling to Spanish-speaking countries around the world.
North Shore Eye Care is Long Island's most established full-service comprehensive eye care provider. This year they are celebrating 52 years of eye care excellence since Dr. Sidney Martin founded the practice in 1962. North Shore Eye Care is also the official Eye Care Provider for the New York Islanders and the official LASIK Providers of the New York Mets. Many of their doctors have been voted 'TOP DOCTORS' in the New York Metro Area by Castle Connolly and North Shore Eye Care has earned 'Best Of Long Island' honors for the past few years.
North Shore Eye Care maintains offices in Smithtown, Riverhead, Holbrook, Deer Park, Southampton, Southold, Garden City and Hempstead. They specialize in cataract care, LASIK laser vision correction, glaucoma management, diabetic eye disease, ocular plastic surgery, and retinal care. For more information about North Shore Eye Care, please contact Jacqueline Hernandez at 855-295-4144.
Contact:
Jacqueline Hernandez
North Shore Eye Care
631-265-8780 Ext: 139