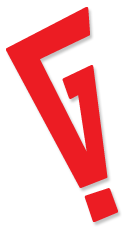 /UCW/ BEVERLY HILLS, CA – Genius Brands International, Inc. ("GBI") (OTCQB: GNUS), a global brand management company dedicated to providing "content with a purpose" for toddlers through tweens, will host a business update conference call on Thursday, June 16, 2016 at 1:00 pm PT/4:00 pm ET.
The purpose of the call is to discuss an exciting development for GBI that will be announced on Thursday, leading up to the upcoming Licensing Expo 2016 in Las Vegas, beginning on June 21.
Those who wish to participate in the conference call may telephone 877-407-8291 from the U.S. International callers may telephone 201-689-8345, approximately 15 minutes before the call.
A digital replay will be available by telephone approximately two hours after the completion of the call until June 30, 2016 and may be accessed by dialing 877-660-6853 from the U.S. or 201-612-7415 for international callers, and using the Conference ID# 13631128.
A webcast will also be available at www.investorcalendar.com/IC/CEPage.asp?ID=175072. A replay of the webcast will be available until September 15, 2016.
About Genius Brands International:
Headquartered in Beverly Hills, California, Genius Brands International, Inc. "GBI" (OTCQB: GNUS) is a publicly traded global brand management company that creates and licenses multimedia content for toddlers to tweens. Led by award-winning creators and producers, GBI creates "content and products with a purpose," providing enrichment as well as entertainment. The Company distributes its content worldwide in all formats, as well as a broad range of consumer products based on its characters. GBI's portfolio includes award-winning Baby Genius, re-launched with new entertainment and over 40 new products; adventure comedy Thomas Edison's Secret Lab®, available on Netflix, public broadcast stations and GBI's Kid Genius channel on Comcast's Xfinity on Demand reaching 21 million households; animated movie Stan Lee's Mighty 7, the first project from Stan Lee Comics, a joint venture with Stan Lee's POW! Entertainment and featuring an all-star voice cast led by legendary Stan Lee; and Warren Buffett's Secret Millionaires Club, created with and starring iconic investor Warren Buffett. The Company is also producing a new animated preschool series based on Llama Llama, the NY Times bestselling children's book franchise; and the music-driven, tween adventure series SpacePOP.
GBI's wholly owned subsidiary A Squared Entertainment is a brand management and licensing company that represents third-party properties across a broad range of categories in territories around the world. The company currently represents From Frank, a humor greeting card and product line, and Celessence Technologies, the world's leading microencapsulation company.
For additional information please visit www.gnusbrands.com.
GBI INVESTOR RELATIONS CONTACT:
Michael Porter
PLR Investor Relations
212.564.4700