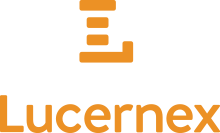 /UCW/ DALLAS, TX – Lucernex today announced that Michael J. Murphy has been elected to Lucernex's board of directors.
Murphy is an Operating Partner at Solis Capital Partners and currently serves on the boards of several high-growth technology providers including Resolve Systems, IronRidge and FaceFirst. He served as the CEO of InQuira from 2001 to 2011 when the company was acquired by Oracle. Prior to InQuira, Murphy served as a Sr. Vice President at Cambridge Technology Partners where he oversaw sales, marketing, alliances and partner programs.
"Mike is a Silicon Valley veteran and I am excited to welcome him to Lucernex's board of directors," said Joe Valeri, Lucernex's CEO. "We believe his strong experience, especially in sales strategy, will be extremely valuable as Lucernex continues to grow in North America, Europe and Asia."
"We conducted a search for someone who would further strengthen our board's breadth of talent and we are delighted to have found such an outstanding individual, said Mike Nuzum, Lucernex's Chairman. "I'm confident that Mike is going to make an important and positive impact on our company."
"Lucernex has an impressive roster of customers and is uniquely positioned to leverage several new market drivers, such as FASB, which will provide ample opportunity to accelerate its already impressive rate of growth." said Murphy. "I look forward to helping the Lucernex team make the most out of the significant opportunity in front of them.
About Lucernex
Lucernex provides cloud based Integrated Workplace Management Solutions (IWMS) to both emerging and enterprise companies around the globe. Our analytics, market planning, site selection, contract management, project management, facility management and maintenance management solutions are used by our valued customers everyday and helps them drive revenue, reduce costs, ensure compliance and mitigate risk. For more information please visit us at http://www.lucernex.com
Contact:
Suzanne Anderson
Lucernex
469.269.6078
#FASB effects equipment leasing too – 5 areas you need to address https://t.co/auNjWbex6J @facilityexec

— Lucernex (@Lucernex) June 13, 2016