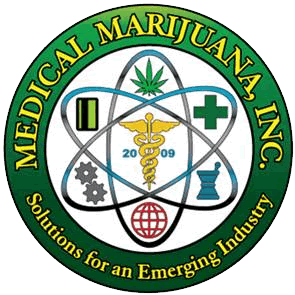 /UCW/ SAN DIEGO, CA – Medical Marijuana, Inc. (OTC: MJNA) is pleased to announce today that the Company's CEO Dr. Stuart Titus was interviewed by Fox News Radio about the science of cannabinoids, the distribution of Medical Marijuana Inc.'s products into the global marketplace, and how investment portfolio company Kannalife Sciences, Inc. ("Kannalife") is creating intellectual property surrounding cannabinoids to treat diseases that affect the brain.
The interview with Dr. Titus includes a discussion about Kannalife's work to develop a CBD-based drug to treat brain injuries, including chronic traumatic encephalopathy (CTE) — and also the importance behind the IP and the license to the United States National Institutes of Health's government "507 patent" that Kannalife holds. Dr. Titus also gives an update on Medical Marijuana Inc.'s movement into the Latin America marketplace and how the company secured the historic, first-ever import permits for cannabis products from federal health officials in Brazil, Mexico and Paraguay.
"This is a very exciting time to be involved in the cannabis industry and we are always grateful when the news media tells the story about how hemp-based medical products are changing the lives of people around the world by treating medical issues that people have long suffered from," said Dr. Titus. "We want people to understand and be educated about the plethora of benefits that our products can produce and how hard our dedicated team works to change people's lives around the world."
The full broadcast of the Fox News Radio interview is available here and hosted on Medical Marijuana, Inc.'s website.
[stock symbol="MJNA"]
About Medical Marijuana, Inc.
Our mission is to be the premier cannabis and hemp industry innovators, leveraging our team of professionals to source, evaluate and purchase value-added companies and products, while allowing them to keep their integrity and entrepreneurial spirit. We strive to create awareness within our industry, develop environmentally-friendly, economically sustainable businesses, while increasing shareholder value. For details on Medical Marijuana, Inc.'s portfolio and investment companies, visit www.medicalmarijuanainc.com.
To see Medical Marijuana, Inc.'s video statement, click here. Shareholders are also encouraged to visit the Medical Marijuana, Inc. Shop for discounted products.
About Kannalife Sciences, Inc.
Kannalife Sciences, Inc. is a bio-pharmaceutical and phyto-medical company involved in the research and development of novel therapeutic agents designed to be neuroprotectants and immuno-modulators. Kannalife is currently conducting research and development at the Pennsylvania Biotechnology Center in Doylestown, PA, for target drug candidates to treat Hepatic Encephalopathy ("HE") and Chronic Traumatic Encephalopathy ("CTE"). HE and CTE are oxidative stress related diseases that affect cognitive and behavioral functions.
For more information, please visit: http://www.kannalife.com
FORWARD-LOOKING DISCLAIMER
This press release may contain certain forward-looking statements and information, as defined within the meaning of Section 27A of the Securities Act of 1933 and Section 21E of the Securities Exchange Act of 1934, and is subject to the Safe Harbor created by those sections. This material contains statements about expected future events and/or financial results that are forward-looking in nature and subject to risks and uncertainties. Such forward-looking statements by definition involve risks, uncertainties and other factors, which may cause the actual results, performance or achievements of Medical Marijuana, Inc. to be materially different from the statements made herein.
FOOD AND DRUG ADMINISTRATION (FDA) DISCLOSURE
These statements have not been evaluated by the FDA and are not intended to diagnose, treat or cure any disease.
LEGAL DISCLOSURE
Medical Marijuana Inc. does not sell or distribute any products that are in violation of the United States Controlled Substances Act (US.CSA). These companies do grow, sell, and distribute hemp-based products and are involved with the federally legal distribution of medical marijuana-based products within certain international markets. Cannabidiol is a natural constituent of hemp oil.
We are excited to be a part of this chapter in history! https://t.co/DjRZEIn5gD pic.twitter.com/F1fDvbGQoJ

— MedicalMarijuanaInc (@MJNA_INC) May 3, 2016
Public Relations Contact:
Andrew Hard
Chief Executive Officer
CMW Media
P. 888-829- 0070
[email protected]
www.cmwmedia.com
Corporate Business Contact:
Nicholas R. Massalas
Director of Business Development
Medical Marijuana, Inc.
OTC Symbol: MJNA
Toll Free: 888-OTC- MJNA (888-682- 6562)
www.medicalmarijuanainc.com
www.facebook.com/mjnainc
Investor Relations Contact:
EquiNet, LLC
Toll Free: (877) 964.6463Office/Direct: (858) 264-6500
Email: [email protected]
www.equinet.us