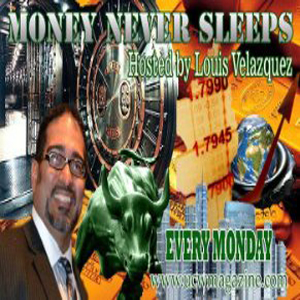 /UCW/ – Today on the Money Never Sleeps Radio Show, host Louis Velazquez, touches on the impact of the Brexit and how the recent decline in global markets shouldn't have been a complete surprise.
He makes the point that there may be a shift in real estate holdings of major European players who may have substantial holdings in the United States. Where real estate holdings in the USA by European and UK players may be trimmed down to take advantage of the currency disparity.
He adds that investors need to be diligent and look for opportunities. Manufacturing in the USA may be impacted as the dollar gets stronger and global currencies weaken.
To hear more episodes go to www.moneyneversleepsradio.com
http://www.stitcher.com/podcast/money-never-sleeps
https://itunes.apple.com/us/podcast/money-never-sleeps-radio-show/id996488452?mt=2
https://player.fm/series/money-never-sleeps-radio-show