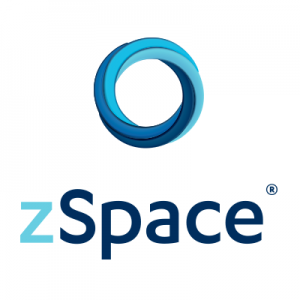 /UCW/ SUNNYVALE, CA – zSpace, Inc., today announced they are working with Google to create an end-to-end virtual reality classroom experience that combines the power of zSpace's interactive Screen VR technology with the Google Expeditions Pioneer Program. Students will be introduced to learning content through the vivid photo and video Expeditions followed by in-depth exploration opportunities in zSpace.
Google and zSpace will begin the program for back-to-school 2016 and showcase the virtual reality classroom experience at conferences and tradeshows in the United States. Through the partnership, zSpace and Google aim to reach and inspire hundreds of thousands of students during the 2016-2017 school year and beyond.
"zSpace is thrilled to collaborate with Google to bring more virtual reality content to our customers and, more importantly, to work together to define and understand the ways that experience virtual reality can transform learning." said Paul Kellenberger, zSpace CEO.
The Expeditions Pioneer Program, which launched in the fall of 2015, trained teachers at participating schools on Expeditions and how to use the technology to take their classes on virtual field trips. This year, zSpace will lend its expertise to provide content supporting Expeditions in subjects ranging from Roman ruins to human anatomy and ecosystems and habitats. The learning activities of zSpace, the Silicon Valley based education company, are already being used today in over 300 school districts, medical schools and over 150 universities worldwide.
Google Expeditions
Launched in May 2015, Google Expeditions is an immersive experience that allows teachers to take their classes on virtual field trips, bringing abstract concepts to life and giving students a deeper understanding of the world beyond the classroom. Teachers can bring students to museums, other continents or even outerspace, using Google Cardboard viewers and virtual reality content accessible through mobile phones. The kit contains a tablet for the teacher, and Cardboard viewers and phones for every student. The teacher selects a destination through an app and then leads students through a virtual field trip, pointing out specific points of interest along the way. While nothing replaces a traditional field trip, Expeditions provides an unparalleled opportunity for supplemental learning by bringing unique sights and experiences right into the classroom. For more information on Google Expeditions, including how to download the app and purchase a kit, visit http://google.com/expeditions.
About Google Inc.
Google is a global technology leader focused on improving the ways people connect with information. Google's innovations in web search and advertising have made its website a top Internet property and its brand one of the most recognized in the world. Google is a trademark of Google Inc. All other company and product names may be trademarks of the respective companies with which they are associated.
About zSpace, Inc.
zSpace delivers a new way of learning with its flagship virtual reality product, zSpace®. Focused on STEM education, medical instruction, and corporate training, zSpace inspires and accelerates understanding through virtual reality. zSpace was named "Cool Vendor" by Gartner, Inc. and awarded "Best New Product" by Tech and Learning Magazine. zSpace is a privately held, venture backed company located in Sunnyvale, California, and has been granted more than 30 patents for its innovative technologies. For more information, visit http://www.zspace.com, or follow on Twitter @zSpace.
Top 10 Companies Working on #Education in #VR and Augmented Reality https://t.co/sprJfuizXF by @tstoneresearch pic.twitter.com/3tZfren6ba

— zSpace (@zSpace) June 26, 2016