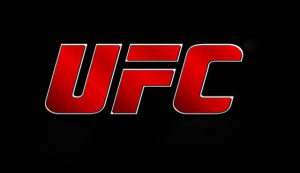 /UCW/ These are some excerpts from today's Money Never Sleeps Radio Show, this is the show where the host Louis Velazquez touches on anything and everything that impacts the flow of money from around the corner to around the world.
UFC : I knew this was on tap and over the weekend The Ultimate Fighting Championship "UFC" struck a deal to be acquired by the likes of private equity heavyweights KKR, Starlight Capital and an investment firm lead by Michael Dell.
The price tag was $4B and some may think this was a crazy move but I think it was an interesting move and that is because I am pretty sure that they will be keeping the Fretittas and Dana White on board to help continue to build the empire, they are minority shareholders after all.
New York is opening up as well as some other markets that will increase revenue flow, the opportunity to increase merchandising is evident, its there. From developing clothing, toys, action figures, making films etc etc, basically taking pages out of the WWE playbook.
These opportunities help not only the UFC as a company but also the fighters, its a revenue generator and a must do in order to grow further.
With that said, if this move was made then how far would this group be away from making a play for the WWE? good question I think and because Vince McMahon has been there and done there, they perfected the monetization of the pro wrestling game in all areas. From merchandising, pay per views, etc etc.
Will is happen, who knows, but I do know that this would be a hell of a compliment to the UFC as the crossover of pro wrestlers to the world of MMA is increasing, so why not take advantage of it.
I don't know what the price tag would be but it would be interesting.
Microsoft / GE : Some big news today is the collaboration between Microsoft and GE in the cloud business, now if you think that this is about two giants coming together to throw ideas on the wall then you'd be so wrong, the competition in the cloud business is heating up in a big way. Amazon, oh man, what an dice roller and innovative company, Bezos is that driving force, but Amazon rolled the dice with the cloud business with their AWS and it took off like wild fire, now Google is heavy in the cloud business and of course it makes sense that Microsoft and GE jump in to compete.
"What we are going to be doing soon is adding a feature to Money Never Sleeps that will , I believe, be of value to entrepreneurs anywhere. We are going to be featuring small business, local business, growth companies and innovative startups on the Show. We will be talking to these entrepreneurs and learn a little more about their history, where they started and why, the struggles and victories, basically giving our listeners and viewers an insight to being an Entrepreneur in America today.
This will be both a radio show and a web based TV program, it will be very interesting and welcome everyone to participate in the show". stated Louis Velazquez, Money Never Sleeps Radio Show host.