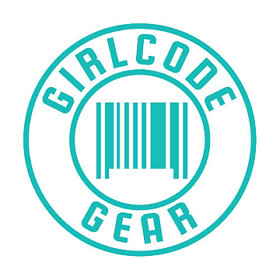 /UCW/ NORTH BRUNSWICK, NJ – Gym Glam collection is inspired by our motivating slogan, "Is it about dressing up or showing up? We say both." The goal is to inspire women to get up, get moving and look good while doing it. The blueprint for the Gym Glam collection is layering of bold bright colors mixed with shocking neon prints. We have combined a brilliant color story of caution neon orange, glow neon green, shocking pink, punch drunk coral, and turbulent blue. To ground the over the top color story, we used our neutral heather gray and black. Our cropped tops with bold graphics are paired with flowy raw edge tank tops giving it a funky bold layered look. The leggings are fun with printed motivational sayings that adorn the side of the leg. Style as well as comfort is the main focus. We mixed lightweight cotton and rayon allowing your body to breath while working out and that's a plus.
Girlcode Gear is an up and coming company with head turning workout gear. We started out as an answer for a more pretty, fun and bold look. Girlcode Gear has now created a dynamic collection that women are excited to wear.
Theresa Wimbish has been a fashion designer in the apparel industry for 17 years and is now the owner of the trend setting gym apparel company Girlcode Gear. Our products are known for being current and trendy in the gym apparel industry. The company website www.girlcodegear.com.
Workout Tank Top, Cardio & Caffeine, Inspirational Tank, Fitness Tank, Burnout Tanks, Burnout Tank Top,Gym,Motivati… pic.twitter.com/Y7KHiKDJdy

— GirlCode (@GirlCodeGear1) July 13, 2016