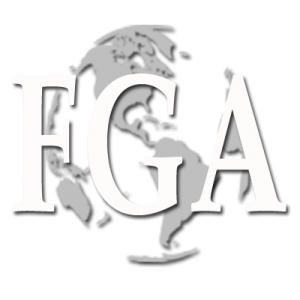 /UCW/ SPRING HILL, FL – Falcon Global Acquisitions LLC ("FGA") announced today that it has acquired a majority interest in innovative modular manufacturing company Horton Global Industries.
This recent strategic acquisition is part of an ongoing effort by Falcon to acquire synergistic companies to spark organic growth within each entity. Horton will operate as an independent entity under its own management and move forward on both current contracts and pending projects. Financial details of the transaction were not disclosed.
HORTON engages in the business of manufacturing modular units which incorporate green technology to achieve Net Zero standards, the manufacturing and sale of cargo haulers, toy trailers and campers. Pending projects include land acquisitions, development of various affordable and middle market residential subdivisions both domestically and internationally, and large scale commercial projects for both private companies and government entities utilizing innovative modular construction.
This acquisition will be accretive to Falcon within 12 months.
Falcon Global Acquisitions will be seeking additional acquisitions in the manufacturing sector of companies that may need restructuring to bring them to profitability.
About Falcon Global Acquisitions LLC
Falcon Global Acquisitions is a private equity firm that focuses on the acquisition of underperforming assets in need of restructuring. The combined experience of the core management team of Falcon ranges from securities and international business law, domestic and international logistics, domestic and international finance, commercial real estate, mergers and acquisitions, and spans well over 100 years.
Falcon Global Acquisitions LLC also provides clients with various consulting services ranging from corporate restructuring, mergers and acquisitions and commercial real estate.
For more information on FGA go to www.falconglobalacquisitions.com
This press release shall not constitute an offer to sell or the solicitation of an offer to buy any securities, nor shall there be any sale of securities in any state in which such offer, solicitation or sale would be unlawful, and qualification under the securities laws of any such state.
This press release contains forward-looking statements. The use of any of the words "anticipate", "believe", "expect", "plan", "intend", "can", "will", "should", and similar expressions are intended to identify forward-looking statements. The forward-looking statements contained herein are based on certain key expectations and assumptions made by the Company, including but not limited to expectations and assumptions concerning the receipt of required regulatory approval. Although the Company believes that the expectations and assumptions on which the forward-looking statements are based are reasonable, undue reliance should not be placed on the forward-looking statements because the Company can give no assurance that they will prove to be correct. The forward-looking statements contained in this press release are made as of the date hereof and the Company undertakes no obligation to update publicly or revise any forward-looking statements or information, whether as a result of new information, future events or otherwise, unless so required by applicable securities laws.
Contact:
Sarah Jasper
Media Relations
352-593-8248