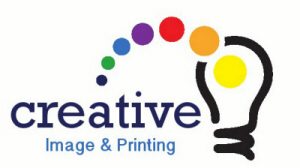 /UCW/ Sterling Heights, MI – Michigan based advertising, marketing and printing agency, Creative Image and Printing, releases some print work completed for Subway franchisees in Michigan. CIP works tirelessly to create original content for their clients as was done with Subway. Whether it's a magazine or newspaper advertisement, a mail out or a flyer, CIP works closely with their clients in order to produce results.
The artwork is where it all begins, strategic media placement is key to the success of a marketing campaign and the selection of outlets becomes paramount to maximize the return on investment.
"I love working with the Subway franchisees that I work with in Michigan, creating the artwork, placing the advertisements and then seeing the positive results is what makes my work fulfilling. I'm looking forward to working with many other Subway franchisees as well as other brands not only in Michigan but regionally and nationally. Our work speaks for itself but for me that's never good enough, I always try to make things better." Stated Tina Lisecki, CEO and Founder of Creative Image and Printing.
About Creative Image and Printing
Creative Image and Printing "CIP" has been servicing clients since 2004 creating compelling content, building brand awareness and connecting clients to customers: CIP works closely with local, regional and national brands becoming a vital component in their marketing and branding efforts.
Expanding on 17 years of helping clients brand their businesses to bring in more business, CIP founder and creative consultant Tina Lisecki takes a personalized approach to creating advertising campaigns for clients, tailoring creative content and comprehensive campaigns that integrate her clients' vision into a recognizable brand leading to a greater return on investment.
Creative Image and Printing works with clients in need of creating original content, printing of all kinds, website design, media placement and television quality commercials.
For more information go to http://www.creativeimageprinting.com/ or call 586-275-7655, [email protected]