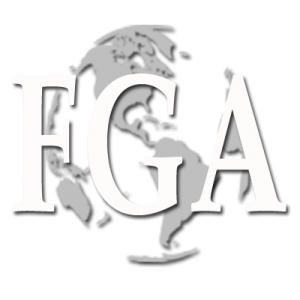 /UCW/ SPRING HILL, FL – Falcon Global Acquisitions LLC ("FGA") announced today that it has made a deal with joint venture partners to develop over 350 acres of land in the Bahamas. The developments in paradise will incorporate innovative modular construction and solar technology from their manufacturing subsidiary Horton Global Industries.
This will be one of various real estate development deals globally that Falcon will undertake utilizing modular construction. The potential revenue from this particular real estate development deal is estimated to be well over US$300 million.
"We are very excited about the Bahamas project using the modular construction technology as well as incorporating the solar that our subsidiary Horton Global Industries has currently. This will surely be one of many real estate development projects that we will joint venture on with developers and land owners worldwide. Our team is focused on manufacturing in America and putting Made in America on our products." Stated Louis Velazquez, Managing Partner of Falcon Global Acquisitions.
"The innovation that we are looking to bring forward from our talented team at Horton Global Industries in the modular manufacturing sector I have little doubt will be revolutionary for the industry. We are making it a point to expand our modular manufacturing business globally while adding to not taking away from the environment." Stated Robert Horton, President of Horton Global Industries.
About Falcon Global Acquisitions
Falcon Global Acquisitions is a private equity firm that focuses on the acquisition of underperforming assets in need of restructuring. The combined experience of the core management team of Falcon ranges from securities and international business law, domestic and international logistics, domestic and international finance, commercial real estate, mergers and acquisitions, and spans well over 100 years.
Falcon Global Acquisitions LLC also provides clients with various consulting services ranging from corporate restructuring, mergers and acquisitions and commercial real estate.
For more information on FGA go to www.falconglobalacquisitions.com
About Horton Global Industries
Horton Global Industries is a manufacturing company that is in the business of manufacturing both residential and commercial modular units which incorporate green technology to achieve Net Zero Standards. Horton is also involved in the manufacturing and sales of cargo haulers, toy trailers and campers. Horton works closely with developers, governments and land owners in the development of affordable, middle market and high end modular homes. As well as both small and large scale commercial projects all incorporating innovative modular construction. This is both domestically and internationally.
For more information on HGI go to www.hortonglobalindustries.com
This press release shall not constitute an offer to sell or the solicitation of an offer to buy any securities, nor shall there be any sale of securities in any state in which such offer, solicitation or sale would be unlawful, and qualification under the securities laws of any such state.
This press release contains forward-looking statements. The use of any of the words "anticipate", "believe", "expect", "plan", "intend", "can", "will", "should", and similar expressions are intended to identify forward-looking statements. The forward-looking statements contained herein are based on certain key expectations and assumptions made by the Company, including but not limited to expectations and assumptions concerning the receipt of required regulatory approval. Although the Company believes that the expectations and assumptions on which the forward-looking statements are based are reasonable, undue reliance should not be placed on the forward-looking statements because the Company can give no assurance that they will prove to be correct. The forward-looking statements contained in this press release are made as of the date hereof and the Company undertakes no obligation to update publicly or revise any forward-looking statements or information, whether as a result of new information, future events or otherwise, unless so required by applicable securities laws.
Contact:
Sarah Jasper
Media Relations
352-593-8248