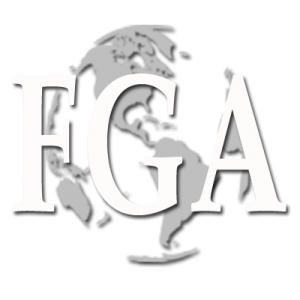 /UCW/ SPRING HILL, FL – Falcon Global Acquisitions ("FGA") , a private equity firm, is in the final stages of locating their techcentric manufacturing subsidiary, Horton Global Industries, in the town of Milledgeville, GA.
The massive facility will house a technology driven modular manufacturing company, who's vision is to disrupt the construction industry via innovation. The process of constructing residential homes and commercial buildings has not dramatically changed over the centuries, other than the addition of new material. FGA via their wholly owned subsidiary Horton Global Industries plans on changing that.
"The stigma of modular or manufactured homes is one that we plan on debunking in 2017 via technology, I've been involved in the modular building arena for some time and look forward to bringing the next generation of construction to our customer base", stated Robert Horton, VP of Modular Manufacturing for FGA.
One of the goals of FGA is to create over 1,500 skilled jobs over the next five years, increase commerce and the tax revenue base for the county of Milledgeville, GA. Also working with the local technology institutions for research and development as well as create employment opportunities for graduates. This model will be mimicked in other parts of the country as part of the growth and expansion plans.
"Our goal is to use technology to build stronger, more intuitive and affordable smart modular homes and buildings. We have the ability to have a big impact on the affordable housing market, giving homeowners a sense of true pride in their owned homes or rented apartments. Including modern technology within our end products, whether it's the actual builds, the tile, cabinets, sinks etc, allows us to reduce cost to the consumer meanwhile giving them a higher quality than they are possibly getting now with traditional builds". Stated Louis Velazquez, Managing Partner of Falcon Global Acquisitions.
In addition FGA is looking to create opportunities for US Veterans and women to give them the skills and ability to progress within our family of companies.
About Falcon Global Acquisitions
Falcon Global Acquisitions "FGA" was founded in 1998 and is a private equity firm with a keen focus on making acquisitions of viable privately held companies worldwide. FGA is currently making strategic acquisitions of viable manufacturing and technology companies which have synergy as well as vertical integration possibilities with current subsidiaries.
FGA's primary focus is on companies that have good management in place that may be in need of some type of restructuring. These companies may have been mismanaged, may have little to no access to additional capital or may have been stunted due to lack of organic growth.
For more information on FGA go to www.falconglobalacquisitions.com
This press release shall not constitute an offer to sell or the solicitation of an offer to buy any securities, nor shall there be any sale of securities in any state in which such offer, solicitation or sale would be unlawful, and qualification under the securities laws of any such state.
This press release contains forward-looking statements. The use of any of the words "anticipate", "believe", "expect", "plan", "intend", "can", "will", "should", and similar expressions are intended to identify forward-looking statements. The forward-looking statements contained herein are based on certain key expectations and assumptions made by the Company, including but not limited to expectations and assumptions concerning the receipt of required regulatory approval. Although the Company believes that the expectations and assumptions on which the forward-looking statements are based are reasonable, undue reliance should not be placed on the forward-looking statements because the Company can give no assurance that they will prove to be correct. The forward-looking statements contained in this press release are made as of the date hereof and the Company undertakes no obligation to update publicly or revise any forward-looking statements or information, whether as a result of new information, future events or otherwise, unless so required by applicable securities laws.
Contact:
Sarah Jasper
Media Relations
352-593-8248