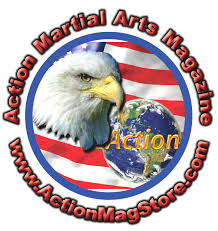 /UCW/ BROOKLYN, NY and ATLANTIC CITY, NJ – The Ultimate Destination for Health & Fitness, Martial Arts, and MMA Enthusiasts. In January, 2018 the world's largest group of martial arts super stars, film & combat celebrities, and renowned masters from around the world will once again gather, to meet, greet and share with the thousands who congregate from around the globe in Atlantic City for what is colloquially referred to as "The Academy Awards of Martial Arts. " With over 1,200 in attendance at the banquet alone, this combined event is listed as both the largest single banquet gala in Atlantic City, and the world's largest assembly of celebrities, champions, suppliers and movers and shakers in martial arts.
The event is filled with three days of seminars, training in the martial arts, vendors, and martial arts business seminars for school owners, and certification from some of the most amazing teachers and THE BEST-Of-The-BEST – all free to the public and dinner guests alike. Plus, there are over 100 vendor booths with supplies, autograph signing, health related products and, more!
This years event will be held on January 26, 27 and 28th of 2018.
This year you can look forward to 3 Days, 14 Events, 50 Plus Seminars, 6 Super Seminars, 3 Tournaments, 100 Vendors, Celebrities, Dance Party, Kidz' Action Choice Awards, Action Hall of Honors Banquet, Breaking Extravaganza, Elite Business Seminars, Certification Classes, and More!
5 Tournaments and Competitions including:
1. Action Martial Arts Kid's Choice Awards
2. A Variety of Martial Arts Tournaments
3. The MMA Point Tournament
4. The Amateur Grappling League Tournament
5. The First Gathering of the Guardian of Angels Expo and Convention
Of course, we are having the Friday night Wine and Cheese Dance Party, and it's open to all participants. We're having the Sunday VIP Brunch with the Stars and Masters, and then the anchoring of the weekend is our Saturday night Banquet dubbed the "Academy Awards of Martial Arts". Our star studded banquet has taken place for over 17 years with over 1,200 dressed in their best. We are proud of having become the largest banquet in the history of the Tropicana.
The Ultimate Destination for Martial Arts, MMA and The Health & Fitness-Minded is taking place on January 26, 27 and 28th of 2018 , at The Tropicana Casino & Resort in Atlantic City, NJ.
For more information, contact via email at [email protected] or via phone at 718-856-8070. http://www.hohmega.com
The Ultimate Destination For Martial Arts, MMA and The Health & Fitness Minded