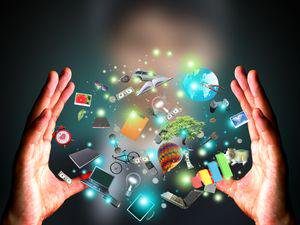 /UCW/ The economy is thriving right now and there will be opinions from both sides of the fence as to whether this is a bubble or not. All the indicators that I see show me that this is not a bubble at all but more of a plateau that needed to be overcome in order for the growth to begin to trickle down to areas of the nation that are rarely talked about.
Job creation being at the forefront in this administration gives incentives to manufacturing companies to think about expansion in the United States and export to other countries. The issue with the manufacturing sector is that other countries offer good incentives and it's actually cost effective for a company like Ford to open a plant in Mexico if they are exporting to South America or other surrounding areas. You are talking about lower labor costs, lower export costs, government incentives and being strategically positioned to deliver products at more affordable prices.
I am the biggest advocate of Made in America but in some cases for global companies it isn't cost effective to do so. Granted having a factory in Mexico and exporting to the USA when you're an America company is not going to work, you have to make it in America for America. However having a factory in Mexico to distribute any where in the world shouldn't be an issue but its becoming one and it shouldn't be.
We are in a global economy and cannot isolate ourselves to the point of making the cost of manufacturing so high that the rest of the world cannot afford it, it could easily warp growth within certain industries.
Now back to job creation, in manufacturing, automation is so important as it allows for a manufacturing company to create skilled jobs which command higher wages and give workers a skill set that will last them throughout their careers as opposed to menial labor jobs which most Americans do not want to do nowadays, they crave growth so this is what companies need to deliver.
With the technology sector exploding at the seams and creating skilled jobs on every level, they are seeing a shortage in those people to fill those positions. So attracting talent from around the world becomes important and with the debate on immigration today may present major implications that may force these major tech companies to open up locations outside of the USA just to attract that talent. We shouldn't want that to be the case, this is America and we should want to bring the best and the brightest to the forefront globally.
We need to be the beacon for the world and allow for those bright minds to come here and thrive while helping to make American companies thrive. Most of the most powerful companies founded in the USA today were founded by 1st or 2nd generation immigrants, politics aside there has to be a path to go to allow that won't hurt American innovation.
Louis Velazquez
Managing Partner
Falcon Global Acquisitions
www.falconglobalacquisitions.com
About Louis Velazquez
Louis Velazquez has over 25 years of investment banking/finance experience, he has managed over $500MM in assets for clients internationally; initiated various funding efforts for private & public companies as well as commercial real estate projects. Louis has participated in $1B+ of private commercial real estate transactions internationally. He has been an integral part of various mergers and acquisitions over the past 20 years, with a proficiency in turnaround projects, restructuring of distressed assets and implementing growth strategies. His background in technology goes back to 1985 from coding to the development of new technologies. He worked on various business development projects in the early days of the internet with a hands on approach, from developing the structure and advising on the technology to raising capital. He is currently a Managing Partner at Falcon Global Acquisitions, a private equity firm and host of the Money Never Sleeps Radio Show.