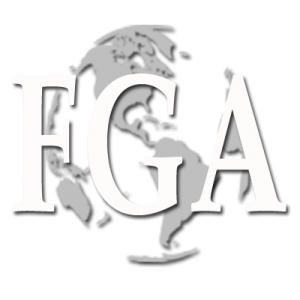 /UCW/ NEW YORK, NY – Falcon Global Acquisitions "FGA" is a private equity firm that provides clients with various consulting services via their business consulting arm. FGA works closely with their clientele to insure that not only the process is as smooth as possible but that the client has a true understanding of the entire process. Leveraging strong relationships with groups in the areas of securities and international business law, international shipping, domestic and international commercial banking, private placements, financing and more gives FGA the ability to bring more to the forefront for clients.
The FGA team works diligently and affordably on all client projects in many different industries. For private companies FGA has the ability to assist them with reverse mergers, acquisitions, capital raising, real estate transactions, business development and restructuring. For publicly traded companies FGA has the ability to assist them with investment banking, acquisitions, mergers, capital raising, restructuring, private placement memorandums, business plans and more.
FGA also works closely with miners of various previous metals globally, this allows for the firm to work with groups seeking to acquire precious metals such as gold on a consistent basis.
Our team has a keen ability to work with publicly traded companies on the OTC Markets such as the OTCQX to assist them in business development, restructuring, acquisitions and uplisting to the Nasdaq.
Falcon Global Acquisitions is a relationship based firm and the consulting arm of the firm seeks to build a strong foundation with their clients for the long term.
For more information please go to:
http://www.falconglobalacquisitions.com/consulting/
Contact:
Steven Burke
352-593-8248
[email protected]
#FGA is looking 4 structural & mechanical #Engineers 4 our Smart Modular #Tech Co, #Diversity is key so #Women come on down to #Georgia pic.twitter.com/LsfWD4aoJl

— Falcon Global (@FalconGlobalA) October 9, 2017