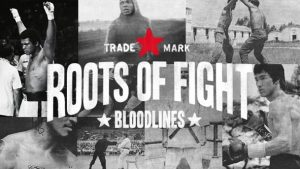 /UCW/ Roots of Fight,  the premiere media and lifestyle brand which focuses on those athletes who achieved the impossible, has released a full length documentary about Muhammad Ali.
The documentary titled, Ali : Birth of the Greatest, highlights that pivotal point where Ali went from famous to legend. The documentary, which is sure to receive recognition from the film industry, touches on his impact in politics, race relations, money, power, celebrity and athletic greatness.
The documentary drew Ice T in as the narrator of the documentary and they feature commentary from Mike Tyson, Sugar Ray Leonard, LL Cool J, Rosie Perez, Mike Greenberg, Ed O'Neill, Walt Frazier and many other notable figures.
I highly recommend that any sports fan, politic enthusiasts, boxer, martial artist or American history buff take the time to watch it.
To find out more about Roots of Fight go to www.rootsoffight.com
Louis Velazquez
Host – The UCW Radio Show
www.ucwradio.com
All day, all night. The work is worth it. #MondayMotivation #DontCrackUnderPressure pic.twitter.com/91XhgTrwph

— Muhammad Ali (@MuhammadAli) October 23, 2017