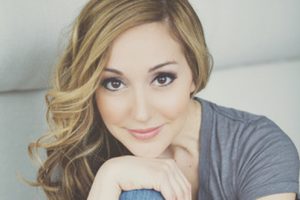 /UCW/ We're officially in the Holiday Season. And though that often fills us with excitement over food, family, and gifts, the true spirit of the holidays revolves around giving back. With so much devastation and destruction over the last few months, it may be more important than ever to highlight compassion, gratitude, and goodness with your kids this season. There are a few wonderful ways for kids to learn the importance of giving back. By allowing children to create and share while teaching them the importance of giving back, we can help to foster a kinder and more selfless world-and have fun in the process!
The Windy City Nanny, Florence Ann Romano, is available to share fun ways for you and your kids to give back this Thanksgiving/holiday season
The importance of teaching children about giving back at a young age
How to bring about discussion regarding compassion, volunteering, and giving back with children-without igniting sadness, fear, or frustration
Ideas for fun ways to give back this holiday season
Time the kids while they collect old toys to children in need
Have kids pick out clothes to donate to The Red Cross or other organization
Put together a bag of food to donate to the food pantry-kids can choose one item each time you visit the store and even decorate their donation bag
Put together a care package for victims of hurricane's Harvey and Irma
Sponsor a child or family in need-while mom and dad can donate monetarily, the kids can write notes, share photos, or draw pictures (they get a new pen pal while giving back!)
Create fun-boxes to donate to a local children's hospital-filled with cards, puzzles, crayons and coloring books. The kids can decorate the box however they want!
Volunteer with a local shelter or other organization
Florence Ann Romano, The Windy City Nanny™ (
www.WindyCityNanny.com
), is a dedicated philanthropist and former nanny who has always had a special place in her heart for children. Romano worked for over 15 years as a nanny, beginning as a 'Mommy's helper' at the age of 11. She shares her experiences in Nanny and Me (Mascot Books, May 2015), her beautifully illustrated debut book for children making the transition from being cared for solely by their parents to having ananny in their home.
Born and raised just outside of Chicago, Romano earned a degree in performance theatre at Bradley University in Peoria, IL. She has served as President and Founder of a nonprofit board dedicated to autism awareness and now serves on the Executive Board of the Children's Research Fund at Lurie's Children's Hospital.
Other Sample Topics:
●          The differences between millennial and boomer parenting
●          Identifying family values is key for finding good childcare
●          Social media etiquette for nannies and families
●          Deflating the nanny stigma
●          Difficult children and behavior issues
●          Caring for a special needs child
●          Managing disciplinary differences between parent and childcare giver
●          The importance of play and imagination in child development
●          Childcare fiascos: how to avoid them and how to handle them
●          How to properly vet and hire a nanny or babysitter
●          Nanny-gate: Should you hire a hot nanny?
●          Nanny dress code: Should parents require one?
●          Nanny cams: Yes or no?
●          Nanny no no's
For all interviews, please call Mark Goldman of Goldman McCormick Public Relations at 516-639-0988