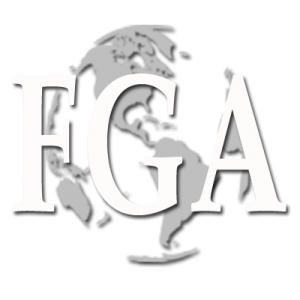 /UCW/ SPRING HILL, FL – Falcon Global Acquisitions ("FGA") , a private equity firm, on December 31, 2017 made an additional asset investment into their smart modular manufacturing subsidiary Horton Global Industries to strengthen their balance sheet and ramp up their growth initiatives.
The additional asset investment from Falcon Global Acquisitions consist of US$50,000,000.00 in digital assets/cryptocurrency that will position the company well for continued growth.
FGA has been committed to the growth of Horton Global Industries ("HGI") from inception as there is a strong need not only for affordable through higher end homes globally but also for sustainable commercial buildings. With HGI being in a unique market which encompasses panelized modular builds, proprietary SHA512 encrypted smart technology along with blockchain technology in each build has only positioned the company for strong growth.
"The rise of smart cities globally will set the tone for the next decade of building and HGI being in a position to spearhead this market is key. From inking an exclusive contract with a technology company for the heavily secure smart technology that will be incorporated into the new builds to an increasingly growing interest in the HGI products, we feel that the wind is at the backs of the company. This additional asset investment is just a part of the continued commitment and support that FGA makes to their subsidiaries". Stated Louis Velazquez, Managing Partner of Falcon Global Acquisitions.
The $50,000,000.00 asset investment took place on December 31, 2017.
About Falcon Global Acquisitions
Falcon Global Acquisitions "FGA" was founded in 1998 and is a private equity firm with a keen focus on making acquisitions of viable privately held companies worldwide. FGA is currently making strategic acquisitions of viable manufacturing and technology companies which have synergy as well as vertical integration possibilities with current subsidiaries.
FGA's primary focus is on companies that have good management in place that may be in need of some type of restructuring. These companies may have been mismanaged, may have little to no access to additional capital or may have been stunted due to lack of organic growth.
For more information on FGA go to:
www.falconglobalacquisitions.com
This press release shall not constitute an offer to sell or the solicitation of an offer to buy any securities, nor shall there be any sale of securities in any state in which such offer, solicitation or sale would be unlawful, and qualification under the securities laws of any such state.
This press release contains forward-looking statements. The use of any of the words "anticipate", "believe", "expect", "plan", "intend", "can", "will", "should", and similar expressions are intended to identify forward-looking statements. The forward-looking statements contained herein are based on certain key expectations and assumptions made by the Company, including but not limited to expectations and assumptions concerning the receipt of required regulatory approval. Although the Company believes that the expectations and assumptions on which the forward-looking statements are based are reasonable, undue reliance should not be placed on the forward-looking statements because the Company can give no assurance that they will prove to be correct. The forward-looking statements contained in this press release are made as of the date hereof and the Company undertakes no obligation to update publicly or revise any forward-looking statements or information, whether as a result of new information, future events or otherwise, unless so required by applicable securities laws.
Contact:
Sarah Jasper
Media Relations
352-593-8248