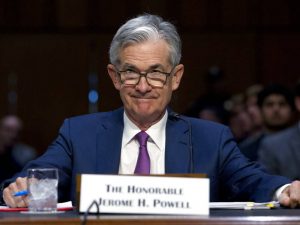 /UCW/ On Monday Never Sleeps Radio for September 27, 2018, host Louis Velazquez touches on the Fed Hike, the US Economy, Real Estate, Technology, Apple iWatch & Fitbit, Fitness Industry, McDonald's, Domino's, Subway and more.
"Real estate is slowing down , no matter what the media would love for you to believe, its slowing down, new homes that are being built have to be different, they have to be affordable utilizing smart technologies, there is no question that with smart city initiatives in full swing that builders will have to adjust or see their sales drop drop and drop. KB Homes and Toll Brothers are some of the bigger luxury home builders and even their bottom line is being impacted, when new home sales slow that means that developments are slowing and less construction is in play. That impacts jobs and down the line, there is always a causality effect when it comes to consumers or any type of business, when sales slow the dominoes tend to start to fall .
Technology is so key in every industry, at some levels all companies become tech companies as they are incorporating technology into their business, innovating and coming up with more efficient ways to grow their companies. Look at Domino's Pizza, its a pizza restaurant franchise that delivers but they changed the game when the CEO went all in on technology, from making the web based and mobile based apps to now allowing you to be outside of your home at designated locations to get a delivery.
McDonald's and Subway are among other franchise fast food restaurants that are implementing Uber Eats which Uber drivers become your new delivery person, its interesting and lets see how that works out but my point is that at some level every company needs to raise their game with tech and that will make the difference between success and failure.
Keeping on the tech theme I want to talk about the fitness industry, technology is playing such a vital role in health and fitness today, from online training, motivational videos on Instagram, Apple iWatch and FitBit to the Peloton cycle with online classes so users can cycle at home but still be a part of a group."
www.twitter.com/louisvelazquez
Listen to Money Never Sleeps on iTunes
https://itunes.apple.com/us/podcast/money-never-sleeps-radio-show/id996488452
Listen to Money Never Sleeps on Tune In:
https://tunein.com/podcasts/Business–Economics-Podcasts/Money-Never-Sleeps-Radio-Show-p1159334/
Listen to Money Never Sleeps on Google Play Music
Listen to Money Never Sleeps on Stitcher:
http://www.stitcher.com/podcast/the-ucw-radio-show/money-never-sleeps?refid=stpr
Listen to Money Never Sleeps on Player FM:
https://player.fm/series/money-never-sleeps-radio-show