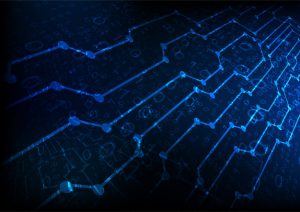 /UCW/ Since the surge of Bitcoin the cryptocurrency arena started to boom and opened the door wide for both good and bad projects to come to light. From hard forks to the Initial Coin Offering "ICO" craze, it's been a wild wild west environment but I believe that is all about to change. Investors have been flocking to ICO's like someone dying of thirst to the tune of over $12 billion in 2018 alone, way up from the year before.
The question that I always have is this, are investors really understanding what they are investing in?
Do they understand the functionality of their cryptocurrency investment, is it just a coin with hopes of distribution for liquidity or does it actually have a function that is scalable. Any digital asset platform in its essence should be more than just a coin, the platform has to serve a purpose and fill a need that is out there currently. Let's take a look at Ripple the company, they are creating magic at the company by creating various platforms to make moving money easier, cheaper and secure. Their coin XRP is not the main objective, it's a store of value of course but the true value is what the company itself does.
Bitcoin and other like cryptocurrencies are like a shell company trading on a stock exchange; yes the shares can be traded but that doesn't mean there is an underlying company creating value through their business endeavors. That is the problem that I see in this space because without these projects creating value there is no question that in the near future a majority of these coins will be going bye bye.
Bitcoin will not be disappearing so don't worry about that one, it has distribution value and that's all it needs to be viable, I can't say the same about many coins that are out there today. Regulators are trying to figure out how to regulate this new industry but with financial institutions like Goldman Sachs and now Fidelity Investments creating platforms to bring true security and transparency to the space, it's starting to get the mainstream respect that it deserves. Institutional involvement in the cryptocurrency arena is essential to its continued growth and success.
This will allow viable projects to either find institutional funding or get the distribution that brings with it the security of a financial institution like Fidelity Investments. The point is that this is only the beginning of the mapping out process for the expansion of the cryptocurrency markets. Mike Novogratz of Galaxy Digital is one of the biggest public voices supporting and growing the cryptocurrency market. He benched the creation of a fund that would solely hold cryptocurrency but that doesn't mean that it will not come to pass at some point when this space is more mature and it will be getting there.
John McAfee , founder of McAfee Associates the antivirus company, has dove head first into the cryptocurrency market with the belief that this will be an evolution more than a revolution. This is a man who has been followed by much controversy but that hasn't slowed him down a bit, his involvement in the cryptocurrency market could very well bring attention to the table that will have the mainstream taking the time to learn more about this space and that is what is needed, for people to understand it.
When we took over the Pecu Novus Digital Asset Network project it wasn't an overnight decision, we looked long and hard at what it was all about. Looking at the functionality and the true purpose of the original developers of the platform, why was it created in the first place? The purpose was simple, to create a cost effective, efficient, secure and simple way for businesses to transact business globally without horrendous banking fee's or potential financial fraud. The proprietary Pecu Novus Escrow System is what was the most interest to us as this was solving a problem in global business, the potential to virtually eliminate letters of credit or bank escrow accounts that lock up funds and are costly in most cases.
Since we became the custodians for the Pecu Novus Digital Asset Network the entire network has been redesigned, functions tightened up and the layers of function in development will make Pecu Novus much more viable to the mainstream in the coming months and years. The functions such as the proprietary escrow system are not limited to businesses but can be used by anyone for any type of transaction in any amount actually. Allowing the general public to transact securely, efficiently, cost effectively, quickly and transparently.
We went that extra mile with the launch of the Megahoot Vault, in its simplest form it is similar to an actual bank vault but digital where vault holders can hold their digital assets such as Pecu Novus and other digital assets such as Bitcoin which will be onboarded late November 2018. But it doesn't end there, vault holders will be able to lodge digital documents into their safety deposit boxes within the Megahoot Vault that are digitally stamped, signed and sealed. This will be a game changer for industries such as real estate, import/export and any other industry that requires agreements to be signed. This is only the beginning for the Pecu Novus Digital Asset Network and what Megahoot is bringing forward to layer on the network.
Exchanges such as Coinbase, Gemini and others have allowed for commodities exchanges CBOE and CME to create futures contracts for Bitcoin however it's all about hedging your bets as with any options exchange. So that alone doesn't create what's needed, it is a good start but now with Fidelity Investments and Bitgo developing a cryptocurrency custodian environment, I see this as a game changer. It will allow for institutions to finally start making true investments in this space and create the value that they have done with so many publicly traded companies over the decades.
There are a number of viable projects that are going to change the landscape of the cryptocurrency market and once they get the funding they need then that is when the magic begins.
Investitute's Jon Najarian has a long history of trading options very successfully, between him and his brother Pete Najarian, both former NFL players and floor traders, they have built an empire. Now Jon is putting a keen focus on the cryptocurrency market and I believe it's because he see's the future.
I see the future just as many others see it, with financial leaders such as Lee Cooperman seeing the bond market in a bubble it should make people think of what's to come. The stock market has been on fire for the past couple of years and the appetite of investors is growing for more new opportunities and those opportunities are coming in the form of game changing situations, such as the cryptocurrency market.
As with any growth situation, there will be growing pains but once that is gone through then the true value will be unlocked and the next evolution will be in full swing. The digital age is here to stay and its just getting warmed up so prepare yourselves for the future where cryptocurrency is dead center.
Louis Velazquez
Managing Partner
FGA Partners
www.fgapartners.com
www.megahoot.com
www.pecunovus.com
www.twitter.com/louisvelazquez