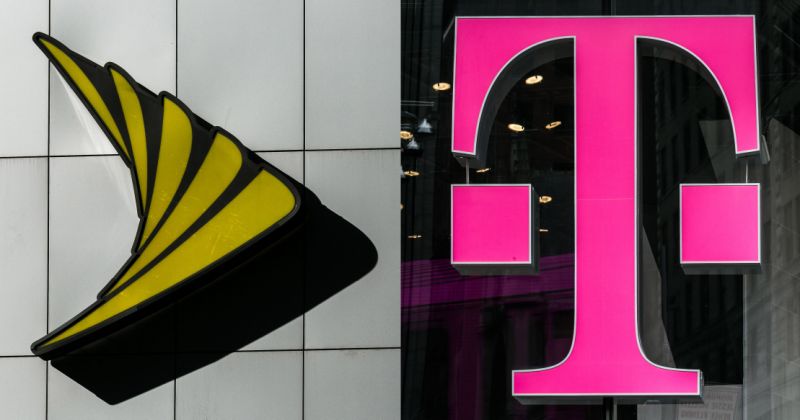 The T-Mobile Sprint merger has been in question for some time, people were betting against it while other were betting for it. In the end lets use some logic and not just look at the stock prices , the future is 5G and beyond, the smart cities of the world will depend on the robust speed of 5G to keep cities in motion in the near future, so this is pretty important. Granted there are other players in the game but the company that has always called out the old school mobile and cable companies has been T-Mobile, more specifically John Legere.
John Legere was first looked at like a ringmaster at a carnival but it wasn't until the machine started moving did the world realize the marketing was genius and without him there would be no flat rate plans that save us working folk tons of money in mobile phone bills. I remember using the worst and I mean worst mobile service I've ever dealt with in AT&T, I was in California on business for a month and my billing was in NYC, not only did I get charged per minute but they threw on roaming charges are such. Granted this was some time ago however it took a $80 bill and turned it into a $500 bill for that month. Things like this do not happen any longer, unlimited plans are standard and should be, so this guy made that happen, so Thank You John Legere.
Moving forward, 5G is a must and you will have cable companies chomping at the bit just to get as much spectrum as they can but companies like T-Mobile are putting a kink in their armor as they will not be able to do what they have always done and overcharge just to fill their vaults. They aren't doing it for profit and the greater good, these cable companies are doing it solely for profit. Just a few days ago a good friend of mine received a notice that the cable bill from the world of Xfinity was going to increase by $30 per month, that is on top of the inflated prices, bringing a monthly bill for a household to close to $250 per month, yes that is US Dollars.
We tried to get a better plan but the game is if you lose the phone and TV and just get the internet the price is still way high, half the price of what they want to charge and get this if you are a longstanding customer you are not rewarded, you are pillaged by the company. Its things like this that make me look at the future with different eyes. This type of action is what brought Bitcoin to life and other cryptocurrencies, this is what brought Netflix, Roku, Firestick and now Disney to offer direct to consumer entertainment.
Companies that are involved in the artificial intelligence and smart technology will begin to flourish with the expansion of 5G, as it will provide that robust network that will allow the technology to run seamlessly. I love technology and the path that Megahoot is on right now in artificial intelligence and smart technologies, over time the company along with other companies in this space will benefit tremendously as the growth of 5G continues, as smart cities evolve, as our highways, schools, municipalities are all connected utilizing artificial intelligence and other smart technologies.
This will also impact the cloud business in a big way, right now the cloud services business from the likes of Amazon's AWS, Microsoft Azure, Google Cloud, Adobe, IBM, Oracle, phoenixNap, ScienceSoft and so many other will continue to flourish as it is similar to when the home computers hit the scene, it's a big boom session as its changing the world we live in, so pay attention and you may benefit from it all.
Louis Velazquez
CEO- Megahoot