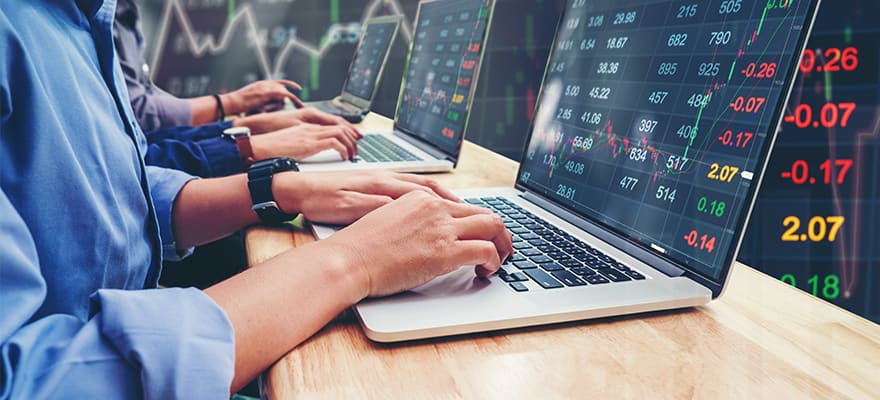 In the world of options trading the advantage has always gone to the institutions, they had the timing, information, speed and technology to benefit from the daily and weekly movements of stocks. The game has begun to change and the platform that's doing it has the team in place that has done it before.
The United States Marines are trained a certain way that doesn't get them prepared for one event but they are trained to always be prepared 100% of the time for any event that comes forward. Market Rebellion follows the same principles but transforms them into comprehensive options training for the masses, providing educational guidance that helps even the pros in upping their options trading skills.
The reason for this comes from the founders, they founded two highly successful platforms that were built from the ground up and sold off because a major institution saw the value. Market Rebellion is their next chapter and this is a really good one as it gives an advantage to those that always thought it was just too expensive to get the insight to make consistent profits in options trading, believe it or not it can come out to as little as $50 per month if you do the math. From providing options related news, newsletters, insight, weekly trade ideas, options training and more, They help traders to be aware of head fakes in the markets, buckle down and take emotion out of the equation while making informed decisions in the most unusual situations, believe it or not. They don't follow anything but the money and if you follow the money flow its a good bet you could be betting on a winner.
The most prominent players for Market Rebellion are the brothers Najarian, you can catch them on CNBC's Halftime Report and Fast Money on a regular basis and now you can catch Pete Najarian's new daily blip in the video series "The Take" that you can find on their website, on Twitter, YouTube and Instagram. Jon Najarian has been trading options since he's been in diapers and Pete isn't too far away, they both know what it is to be a team player as they were both in the NFL. They helped to devise a platform that trains traders to trade options as if they were on the trading floor itself while using all the technological advances to raise their game.
I will rarely tout a platform like this unless I knew the people and that it really works, The Najarians are the real deal and so is Market Rebellion, this isn't a promotion or testimonial, this is what I've seen from the outside looking in as that is the ONLY way that you can see things clearly.
With all that said, if you are an options trader professionally or an individual who loves the action but wants to win more than they lose then go to www.marketrebellion.com and check it all out, research before you go into it but I am pretty sure once you do that you may very well join the hundreds and hundreds of Market Rebels around the world.
Louis Velazquez