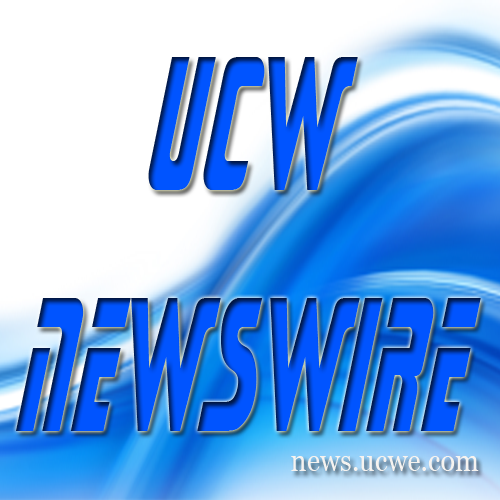 Ethos Capital ("Ethos") today announced several key initiatives that strengthen and reinforce the company's commitments to the .ORG community as part of its acquisition of Public Interest Registry ("PIR"). These initiatives are legally-binding measures that enforce price limits, safeguard against censorship and protect personal data through an amendment to PIR's Registry Agreement with the Internet Corporation for Assigned Names and Numbers ("ICANN") that allows PIR to operate the .ORG top-level domain. This amendment is codified in what is known as a Public Interest Commitment ("PIC"). These legally-binding commitments cannot be unilaterally modified by PIR and will apply to .ORG regardless of who operates .ORG.
_____________
NACON is pleased to announce Rogue Lords, a new rogue-like game co-developed by Cyanide and Leikir Studio. Rogue Lords takes place in a gloomy 17th Century New England where mortals and diabolical entities walk side by side.
The game inverses the usual tropes, with the player taking on the role of the Devil who, weakened following a terrible defeat, is seeking to regain his powers. His goal is to once again spread corruption throughout a world left destabilised by his absence. To achieve his dark designs, he directs a team comprised of illustrious Disciples of Evil, such as Bloody Mary, Dracula, the White Lady and Baron Samedi.
__________
In its press release, Bluefin Acquisitions claimed that it was making a tender offer to acquire at least 35% of the Company's common stock at a price of $24.50 per share. The Company was not aware of this purported offer. Upon learning of the press release and not being able to verify that it was a legitimate offer, the NYSE halted trading in the Company's stock for the remainder of the trading day. We expect that trading will resume tomorrow, February 21, when the market opens. The Company is not able to assess the validity of the purported offer.
__________
Nilfisk acknowledges the importance of making a serious effort to reduce its climate footprint and is ready to take the next step toward doing so by joining the Science Based Targets initiative (SBTi).
The SBTi is the only global initiative that directly links a company's carbon-emission targets to the Paris Agreement and associated global efforts, in order to keep the rise in global temperature below 1.5°C. Nilfisk is committed to reducing its carbon footprint resulting from direct emissions, as well as emissions from purchased electricity, by at least 35% before 2030, compared to its 2018 baseline.
__________
Today, President Donald J. Trump signed Executive Grants of Clemency granting Full Pardons to the following individuals: Edward DeBartolo, Jr., Michael Milken, Ariel Friedler, Bernard Kerik, Paul Pogue, David Safavian, and Angela Stanton. In addition, President Trump signed Executive Grants of Clemency granting commutations to Rod Blagojevich, Tynice Nichole Hall, Crystal Munoz, and Judith Negron.
__________
Today, the District Department of Transportation (DDOT) announced a year-long demonstration project of bus lanes on 14th Street NW in Columbia Heights designed to improve bus performance as well as pedestrian and bicyclist safety.
The demonstration project, set to begin this summer, will be installed on 14th NW Street between Euclid and Newton Streets NW. It will include shared bus and bike lanes designated by red painted curb lanes and flex posts. DDOT expects the bus lanes to improve the performance of the DC Circulator's Woodley Park to Adams Morgan-McPherson Square Metro route and Metrobus 52, 54 and 59 lines, which move over 15,500 people every day through the corridor. Currently, the average bus speed on 14th Street NW travels 7.6 mph, but speed is reduced by almost half— to just 3.6 mph—between Euclid and Newton Streets NW.
__________
Heavyweight championship boxing fights rarely provide a chance for redemption. After Deontay Wilder and Tyson Fury were left with an unsatisfying split draw in their first encounter in December 2018, though, the pair of sluggers will run it back with the WBC and lineal heavyweight crowns on the line inside the MGM Grand Garden Arena in Las Vegas on Saturday night.
With such high stakes in Sin City this weekend, media members are asking anyone and everyone who they like to win this epic rematch. We at CBS Sports did our best to compile some of the biggest names in boxing and see which way they are leaning. From current champions, like Anthony Joshua and Canelo Alvarez, to legends like "Sugar" Ray Leonard and Mike Tyson, everyone has an opinion.