Boxing Icon "Merciless" Ray Mercer & Martial Arts Icon Kathy Long on The Action Martial Arts Power Hour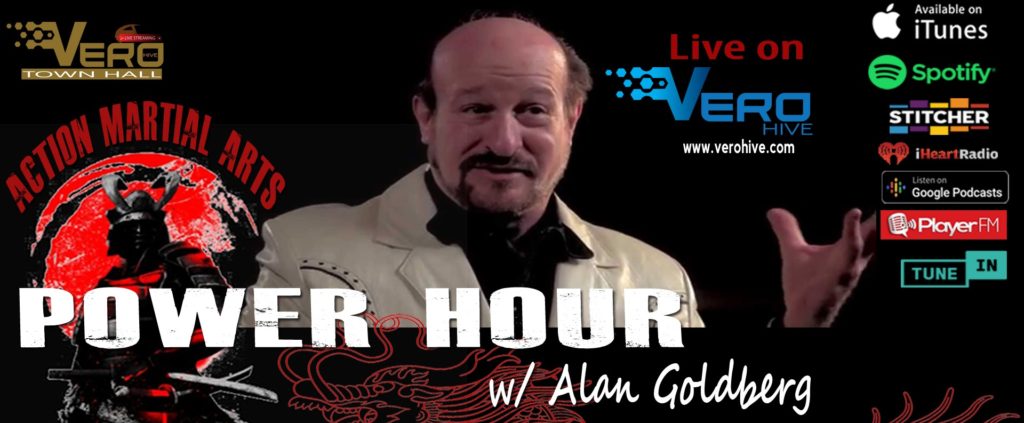 This week on the Action Martial Arts Power Hour, host Alan Goldberg is bringing fight fans a special treat with not one but TWO fight icons in Olympian and Heavyweight Boxing Champion "Merciless" Ray Mercer, who's storied career spans beyond the boxing ring and pushed right into the UFC octagon. The addition to this spectacular show will be Martial Arts icon, Boxer, MMA Fighter, Action Film Star and Black Belt Hall of Fame Inductee "The Punisher" Kathy Long.
The Action Martial Arts Power Hour is a weekly show that features icons, leaders and legends from the world of Martial Arts, Boxing, MMA and beyond. The show also gives a voice to those leaders that should have a spotlight on them and as the show progresses more iconic names in the sport fighting arena and Hollywood will be added. For more information go to www.ucwradio.com/powerhour
About "Merciless" Ray Mercer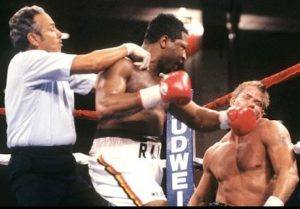 Ray Mercer started boxing at the age of 23 while serving in the U.S. Army in West Germany. Mercer said he had never even put on a pair of gloves until after he enlisted, "The Army taught me everything I know about boxing," explained Mercer. While he had street fights as a youth, it wasn't until he was offered a chance to avoid a 30-day field exercise by serving as a sparring partner for the post's heavyweight champion, which in winter of 1984, with the wind-chill factor driving temperatures below zero, was quite an opportunity, that he found a sanctioned way to use his aggression. The beginnings were tough, "I came back from that first day of sparring with a bleeding nose and my lips swollen. For two months I got pounded. But then it became a challenge. I'm not a quitter. I figured the other guy learned the moves, so could I." He learned quickly enough, winning military titles and a United States Amateur Boxing Federation title.
He became 1985 U.S. Army and inter-service heavyweight champion, along with Wesley Watson, who was inter-service super heavyweight champion (Mercer later beat Watson in professionals). But in 1985, when Army Coach Hank Johnson sought to recruit Mercer for a stateside training camp for the 1988 Olympics, Mercer turned down the offer. "I was in my prime at partying. The training was not a sacrifice I wanted to make. I told Hank, you won't see me until the Olympics", he said. He first boxed in organized competition in 1983 at Schweinfurt, West Germany. He won a battalion box-off and then won the brigade championship. "After that, I won the VII Corps novice and open championships and was runner-up at U.S. Army, Europe," Mercer said. When he was reassigned to Baumholder, he won three USAREUR crowns while carrying the banner for V Corps (he won the USAREUR Championship less than a year after his first amateur fight.) As he served with USAREUR, for that reason in 1986—1987 Mercer had several international bouts in Germany, he also competed internationally at Western Europe open tournaments. In summer of 1988 he again won the inter-service heavyweight championship. His next step was to apply for the all-Army boxing trial camp and win a spot on the Army team. "Right now, I want to be the 'woodwork' man. I'm 26 years old and relatively unknown. My plans are to stay healthy, and I need to do well in international competition prior to the Olympics to build confidence."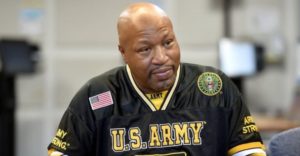 He won the 1988 United States amateur heavyweight championship. At the USA vs. Cuba match-up, Mercer twice staggered Félix Savón, but was impeded from doing further damage by questionable intervention by the Cuban referee, Alfredo Toledo. At the USA vs. Europe match-up, Mercer with a hard right to the nose turned it into a "No mas!" fight for Yugoslavian Željko Mavrović.
As a mixed martial artist, he scored a notable first-round knockout win over former two-time UFC heavyweight champion Tim Sylvia in 2009.
About "The Punisher" Kathy Long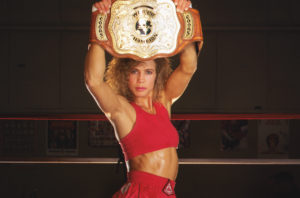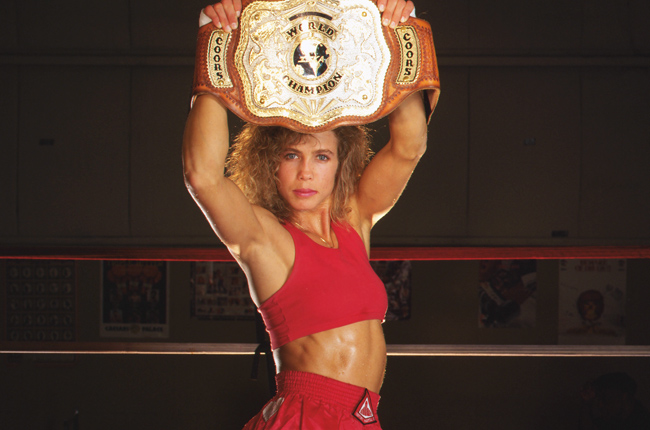 Long is a practitioner of the martial arts. She began her training in the Japanese art of Aikido, eventually earning a black belt in the system. Long would go on to earn a black belt in Chinese Kung Fu San Soo, eventually reaching the level of master in the style. She would train in Brazilian Jiu-Jitsu with the Machado family, as well as in Jeet Kune Do, Tae Kwon Do, Kali, and Wing Chun Kung Fu. Long has appeared in numerous movies, and was Michelle Pfeiffer's stunt double in Batman Returns.
In the 1990s, Long was inducted into several sports halls of fame. These would include the Bob Elias' Sports Hall of Fame, Inside Kung Fu Hall of Fame ("Female of the Year"), and the Black Belt Magazine Black Belt Hall of Fame (1991 "Women of the Year"). She has appeared on the cover of 35 magazines. Between 1994 and 1998, Long authored a monthly column in Black Belt Magazine.
Long became a professional kickboxer, and one of the top female fighters in the sport's history. She compiled an 18–1 record, winning five world titles in the process, and earning several nicknames including the "Queen of Mean", "Princess of Pain", and "The Punisher". Some of her ring career highlights include wins over Ramona Gatto, Bonnie Canino, Japanese star Kyoko "Kamikaze" Miyazaki, French champion Dani Rocard, Canadian champion Nora Daigle and two defeats over Denise Taylor. Her only loss as a professional kickboxer came in a Muay Thai match with Britain's Lisa Howarth at Pickett's Lock near London in February 1990.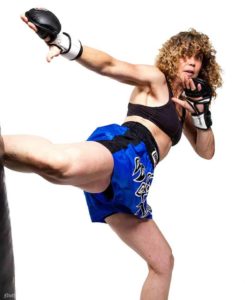 Kathy had a brief 3-fight career in professional boxing between March and June 1998. She took two 4-round decisions over Sandra Yard and lost a 4-round decision to Lena Akesson retiring from boxing with a career record of 2 wins and one defeat – all 4-rounders, all by decisions.
On August 22, 2015, after a 6-year hiatus from MMA, Long returned to MMA competition at age 51. She fought under the Ascension Muay Thai and Kickboxing promotion in Tijuana, Mexico against Mexican fighter Mixia Medina and won the fight by decision. She is now (2-0).
All shows are done on the premiere video collaboration network VEROHive https://www.verohive.com , its FREE to join and be part of the evolution!
https://podcasts.apple.com/us/podcast/money-never-sleeps-radio-with-louis-velazquez/id996488452
https://www.audible.com/pd/The-UCW-Radio-Show-with-Louis-Velazquez-Podcast/B08JJNQ86Q?qid=1616668060&sr=1-1&ref=a_search_c3_lProduct_1_1&pf_rd_p=83218cca-c308-412f-bfcf-90198b687a2f&pf_rd_r=8FT6HKY1FVBY1JVHN6Z4