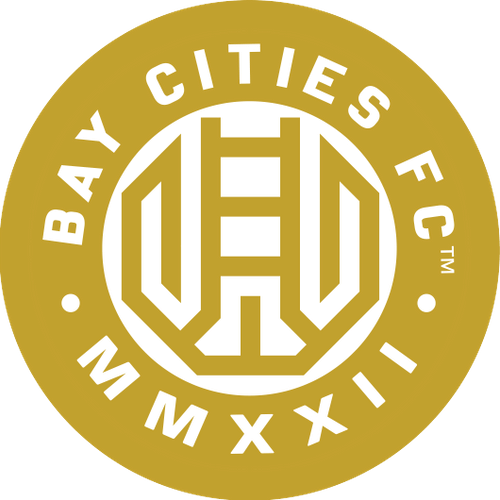 Bay Cities LLC today announced the application for a professional soccer club in the National Independent Soccer Association (NISA). The Bay Cities Football Club (Bay Cities F.C.) would call Redwood City home. If approved by the NISA Board of Governors and the United States Soccer Federation, the team will begin play in 2022.
"We are excited to bring a new professional team to downtown Redwood City and the soccer-crazed San Francisco Peninsula," says Anders Perez, co-founder and President of Bay Cities F.C. "Our goal is to deliver an exciting soccer experience to our new fanbase while building a grassroots organization that affects positive change for our youth and greater community."
The mission of Bay Cities F.C. is to bridge communities, regardless of social or economic background, and create tangible opportunities for top youth soccer players in the Bay Area who have a desire to play soccer professionally.
"NISA is focused on re-establishing a presence in Northern California," says NISA Executive Vice President Josh Prutch. "We are eager to bring our principals of an open system to the Bay Area community. Bay Cities F.C. shares our perspective on growth, development and connection with community."
Bay Cities F.C. will disrupt the model of talent development in the U.S. by signing and growing players between the ages of 16-18. These players will have the opportunity to play alongside professionals, which in turn will help speed up their development and prepare them to compete at higher levels. Bay Cities F.C. will continuously strive to prove that youth players are capable of playing professionally and earning a contract by providing them with proper resources and mentorship.
Meanwhile, the team will have its "Summer '21 Tour" which will consist of a variety of friendlies, both at home and away, through May and June. The Summer '21 Tour will culminate with Bay Cities F.C. hosting a regional tournament in the month of July. As of this announcement, tryouts for the summer team are ongoing. Bay Cities F.C. will use this time to evaluate talent and offer top performers a contract for the 2022 season. Following tryouts, Bay Cities F.C. will create a roster consisting of top U-19 players and collegiate players. Youth soccer players interested in trying out are encouraged to participate in the next tryout on Wednesday, April 21.
The addition of this club will drive new and invaluable economic and cultural value by engaging visitors, residents and businesses in the region. It will also stimulate new jobs for local residents as well as apprenticeships and mentorships for local youth. For more information, visit the Bay Cities F.C. website https://www.baycitiesfc.com.
About Bay Cities F.C.
Bay Cities F.C. is a grassroots club based in Redwood City, Calif., that is dedicated to bridging communities through love of soccer regardless of social or economic background. Its mission is to unify and celebrate the dynamic, diverse population of the Peninsula in sport, outreach, and Bay Area pride through youth, community, and innovation. We're here for you. For more information, visit https://baycitiesfc.com or contact us at [email protected]
About NISA
The National Independent Soccer Association was founded in 2017 with a mission to bring professional soccer to every city in the United States. A pro league member of U.S. Soccer, NISA focuses on a model based on meritocracy, independent clubs controlling their own league, clubs owning their intellectual property, all without the barrier of territorial rights. Sanctioned by the U.S. Soccer Federation, NISA also runs the year-long amateur league NISA Nation and NISA Media. For more information about NISA, visit NISAOfficial.com or contact at [email protected]. Follow NISA on Twitter @NISALeague and on Instagram @nisasoccer.