Tao of Wing Chun Featuring Former NYC Vigilante Sifu Jason Lau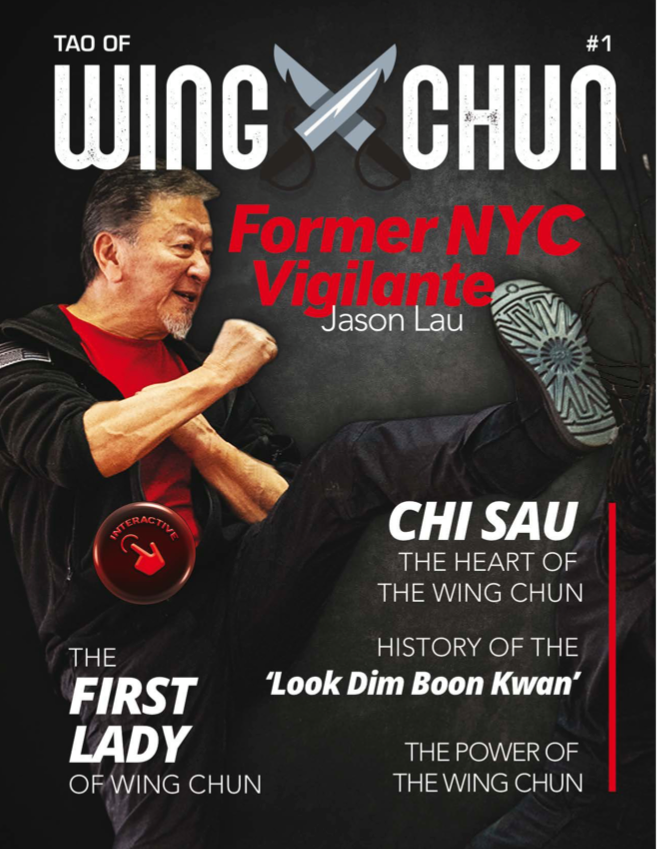 It was announced today that the long awaited quarterly magazine featuring the true leaders in the art of Wing Chun has arrived. The premiere issue of "Tao of Wing Chun" has hit the physical and digital magazine racks on April 26, 2021 and features one of the top global Wing Chun leaders in Sifu Jason Lau.
Readers will be treated to learning more about Chiu Sau which is the heart of Wing Chun, the history of the Look Dim Boon Kwan, instruction to the First Lady of Wing Chun which gives you a good look into the art and so much more.
The magazine is available on Amazon and has 32 pages chock full of history and things you properly didn't know about Wing Chun. Amazon Prime Members get free shipping.
Click here to order the magazine
The magazine is brought to you by Sifu Alan Goldberg and Don Warrener of Warrener Entertainment.
Also any one that orders the Tao of Wing Chun for the very first time will receive three free months of MegaHoot General Membership , a $30 value, which includes access to premium VeroHive services for video conferencing, video meetings and talk show creation, premium DocuMega services, the premiere digital document management and execution platform.
For more information go to www.megahoot.com
Make sure to check out the Action Martial Arts Power Hour every week with some of the top leaders in the world of martial arts. www.ucwradio.com/powerhour
Learn more about Sifu Jason Lau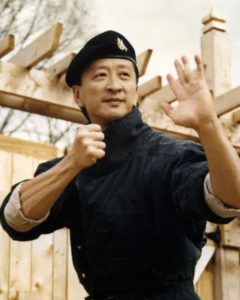 Grandmaster Jason Lau grew up in Hong Kong in a martial arts family. Both his mother and father were performers and martial artists in the famous Chinese Opera. Grandmaster Lau's mother trained him in the Northern Shaolin style from the time he could walk, and drilled him constantly.
When he was about twelve years old, a fellow classmate at LaSalle Academy helped him in a fight against several English boys. It was during this fight that Grandmaster Lau first saw Wing Chun in action. He was so impressed, he immediately found a school to learn the system. Master Jiu Wan accepted him as a student, and he began to train in secret, fearful that his mother would discover that he was training in another style.
Grandmaster Lau trained with Jiu Wan until age nineteen, when he left Hong Kong to come to America. He soon settled in an area of Brooklyn known as Flatbush. As Grandmaster Lau opened his school and got to know the local merchants, he discovered that crime in his neighborhood was widespread. He decided to use his Wing Chun skills to defend his neighborhood. He soon became well known and appreciated as a vigilante, both by the shopkeepers and the police.
As his reputation spread, he came to the attention of a retired General Mitchell WerBell III, who was scouting for instructors for his counter-terrorist training camp, SIONICS. General WerBell recruited Grandmaster Lau to teach hand-to-hand combat at the camp in Powder Springs, Georgia. Grandmaster Lau so impressed the General with his abilities that he soon became the camp's chief instructor and the General's personal bodyguard.
Shortly after General WerBell's death in 1983, Grandmaster Lau again opened a Wing Chun academy, this time in Smyrna, Georgia. His school and his reputation grew in the Atlanta area, and he was often featured in news specials, magazines, and newspaper articles.
In the early 1990s, Grandmaster Lau was finally able to realize his dream of designing and building a Wing Chun temple. He and his students labored for two years to build the academy, nestled in a wooded Atlanta suburb. Grandmaster Lau formed his school into a family. He treats his students as if they were his sons and daughters, and the students treat each other as brothers and sisters. The school that he designed and built is their home.
http://www.jasonlauwingchun.com/