The First True American Ninja Stephen K. Hayes on the AMA Power Hour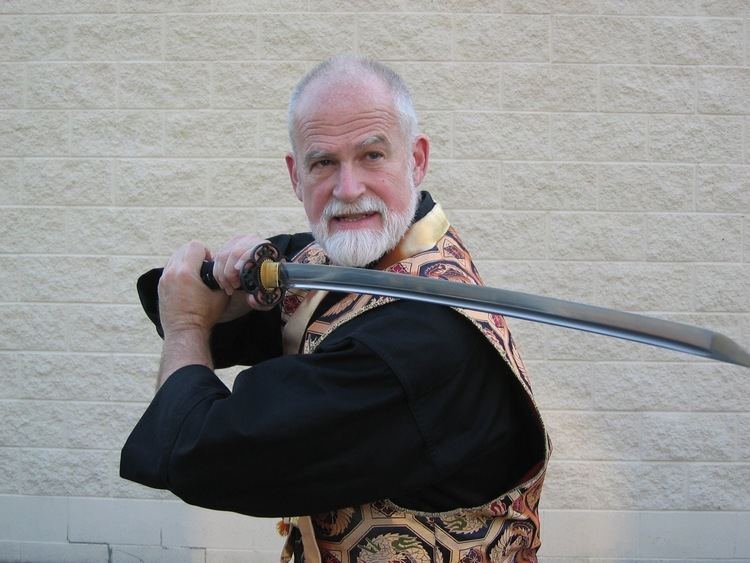 The first true American Ninja Stephen K. Hayes joins the Action Martial Arts Power Hour for a show that is chock full of knowledge, history and a little comedy. Martial Arts leaders come on the Power Hour to share their stories in their words, connect with the martial arts community and have the ability to bring some things to light that perhaps wasn't widely known.
On this episode of the AMA Power Hour Stephen Hayes did just that, from some of his life coming straight out of a James Bond movie to his days as the personal bodyguard of the Dalai Lama.
Hayes is truly one of the shinning lights in the world of martial arts and continues to give back every day.
https://www.ninjaselfdefense.com/
https://www.ucwradio.com/powerhour
All shows are done on the premiere video collaboration network VEROHive https://www.verohive.com , its FREE to join and be part of the evolution!
About Stephen K. Hayes
Stephen K. Hayes was born in Wilmington, Delaware, and raised in Dayton, Ohio. He graduated from Fairmont West High School in Kettering, Ohio, in 1967.
Hayes attended Miami University in nearby Oxford, Ohio, because he "heard they had a judo club". It turned out to be a Korean Tang Soo Do school, not judo, but Hayes remained. In 1971, he graduated from Miami with a Bachelor of Arts degree, having majored in speech and theatre.
In the 1970s, Hayes traveled to Japan. In June 1975, he met and began training under Tsunehisa Tanemura and then after Tanemura left Masaaki Hatsumi, who refers to himself as 34th Grandmaster of Togakure-ryū ninjutsu and is the founder of the Bujinkan (武神館) organization.
Hayes returned to the United States with his wife, Rumiko, in late 1980 when his Japan residency visa expired, and began teaching and authoring numerous books and magazine articles.
In 1985, he was entered into the Black Belt magazine's Hall of Fame as Instructor of the Year.He was again featured on the cover of Black Belt in the March 2007 issue. The magazine's opening editorial described him as "one of the 10 most influential living martial artists in the world".
In 1993, Hayes was awarded the judan (tenth-degree black belt) in Togakure-ryū ninjutsu from Hatsumi.
In 1997, he founded the martial art of To-Shin Do, an art based in his experience of budō taijutsu.
In 2006, Hayes's name was removed from the display of active Bujinkan teachers, ending his official role within that organization. That his name plank was removed from the Bujinkan Honbu wall has been documented by both parties. However, the specifics regarding the motivation for the removal are in dispute. Some suggest Hayes was expelled from the organization. Hayes explains that he simply no longer participates as an active Bujinkan instructor. To-Shin Do is taught through his SKH (Stephen K. Hayes) Quest locations. The SKH Quest network now spans 31 schools across North America, Europe, Australia and Africa.
Hayes acted in the 1980 television miniseries Shogun and in 2004 was featured in the Discovery Channel documentary Unsolved History regarding ninja and their practices.