Dovetail + Co Acquires Hawaii Hotel To Become Wayfinder Waikiki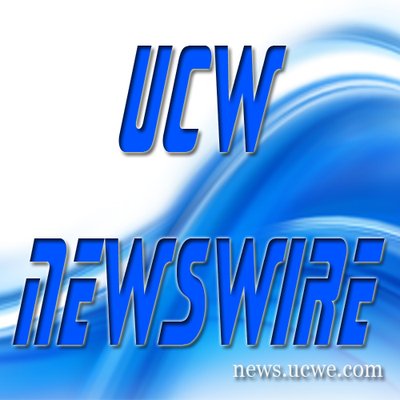 Hotel owner, developer, and operator Dovetail + Co moves into Hawaii with the acquisition of Waikiki Sand Villa Hotel in Honolulu, Hawaii. Located along the Ala Wai Canal within close walking distance to Waikiki Beach, the hotel will be rebranded as the Wayfinder Waikiki following a renovation of the property's 228 rooms, 70-foot saltwater lagoon pool, and multiple bar and restaurant spaces. Dovetail + Co's Wayfinder Hotel brand is committed to bringing to life energetic hubs that celebrate the unique culture and beauty of each property's distinctive locale. Led by veteran hotelier Phil Hospod, Dovetail + Co will lead the renovations while Springboard Hospitality will oversee daily management and operations. Dovetail + Co is confident in the enduring appeal of Oahu, a destination that has historically been a hospitality stronghold within the U.S. lodging market.
"At Dovetail + Co, we're big believers in travel's ability to inspire, transform and connect people," said Hospod, Founder and CEO of Dovetail + Co. "We have an important opportunity to be a part of the tourism industry's rebound during this historic time."
Waikiki is a vibrant neighborhood in Honolulu known for its iconic surf beach, designer stores and kinetic nightlife. As the newest destination for Wayfinder, which aims to create comfortable yet lively hideaways for innately curious travelers, Waikiki is a natural next step for the brand's expansion. The brand's first location in Newport, Rhode Island celebrates East Coast sea, sand and surf culture — pillars perhaps perfected in Hawaii. During the Gilded Age, both Waikiki and Newport found worldwide fame. Today, the destinations continue to be well-loved with renowned tourist attractions and under-the-radar treasures.
"Travelers are hungry for exciting yet approachable lifestyle hotels that help them dig deeper into the destinations they're visiting," Hospod said. "Everyone knows that Waikiki has a famous beach and Diamond Head is undoubtedly special. However, there is so much more to discover. Whether it's food, fitness, fashion or something else, Wayfinder Waikiki will help our guests find Oahu's unique take."
Wayfinder Waikiki will be part of Dovetail + Co's diverse portfolio of unique properties in storied locations. In March of 2020, the company opened Urban Cowboy Lodge in the Catskills followed by the Wayfinder Hotel in Newport, Rhode Island in May of 2020. Dovetail has a third project under development on New York City's historic Bowery.
To support the brand's growing footprint, Dovetail + Co has expanded its leadership team to include prominent hospitality professionals who have created independent hotels that are cherished and celebrated in global lodging markets.
"Hotels are a 'we' business," Hospod said. "It takes a talented and dedicated team to execute a vision from concept to keys. I'm honored to grow the Dovetail + Co team along with our portfolio. The acquisition of Waikiki Sand Villa Hotel is the first of what we believe will be an active year as we build toward a promising future."
About Dovetail + Co
Dovetail + Co is an owner, developer and operator of genuine and imaginative hospitality. Dovetail's leadership team combines best-in-class real estate and hospitality disciplines to create spaces that leave an impression. Dovetail's current portfolio includes The Wayfinder in Newport, Rhode Island, a lifestyle hotel and bar; Urban Cowboy Lodge, a rustic retreat in the Catskill Mountains of New York; and a 180-room luxury capsule hotel on the Bowery in New York City that is currently under development. Dovetail is actively growing, focusing on projects in storied destinations that challenge the imagination and leverage its core capabilities.
Dovetail + Co was founded by Phil Hospod. Previously, Phil was part of Sydell Group's senior leadership team, where notable achievements include the Freehand NYC and the Line DC, both award-winning and market-defining hospitality developments. http://www.dovetailandco.com
https://www.linkedin.com/company/dovetail-co
About Wayfinder Hotels
Wayfinder Waikiki is the second 'Wayfinder Hotel' created by Dovetail + Co. Like the flagship in Newport, Rhode Island, which opened in 2020, Wayfinder Waikiki will seek to engage the local community while offering a comfortable, friendly and lively hideaway that embodies Honolulu's unique culture and stunning beauty. Offering personal and gracious hospitality, the Wayfinder Waikiki team has a passion for elevating the essentials. The property will be both a destination and part of the journey in discovering the relaxed, yet vibrant lifestyle of Oahu.
http://www.thewayfinderhotel.com
About Springboard Hospitality
For more than 30 years, Springboard Hospitality, previously known as OLS Hotels & Resorts, has transformed people, properties and communities as a leader in the hospitality industry managing and developing innovative boutique and branded properties throughout the U.S. With dual offices in Honolulu and Los Angeles, Springboard operates more than 37 properties across 11 states. Led by technology entrepreneur Ben Rafter, Springboard specializes in using analytics and technology with its Hospitality Intelligence (H.I.) to ensure properties are optimizing return on investment. The company offers a full spectrum of hotel services with expertise in creative management, marketing, sales, revenue management, food and beverage and more. The Springboard Hospitality team is committed to going above and beyond with high-touch, personalized service in every aspect of its operations, from its interactions with guests to its relationships with owners.