Veronica Hawkins, VP of Talent Strategies and Solutions at NFI, to Speak at LEAP HR Logistics Virtual Event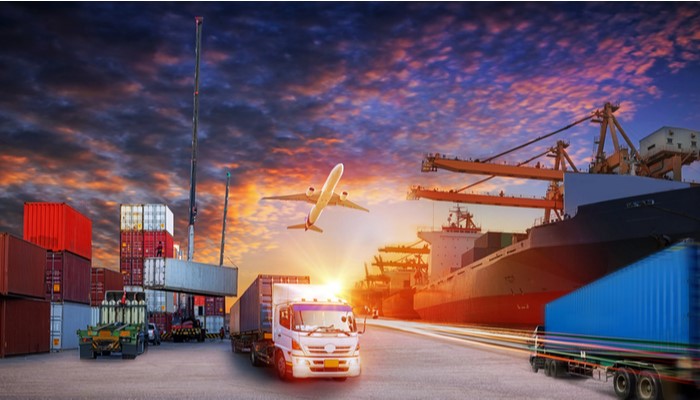 NFI, a leading supply chain logistics provider, today announced that Veronica Hawkins, Vice President of Talent Strategies and Solutions at NFI, will speak at the LEAP HR Logistics virtual event on Wednesday, March 24, 2021. The LEAP HR Logistics event is the first and only event dedicated specifically to accelerating strategic HR initiatives in logistics. The three-day virtual event runs from March 23 to March 25, 2021.
Hawkins will host two seminars: "Restructuring your Approach to Talent Management to Drive a Comprehensive Perspective on People Strategy in a Thriving Logistics Firm" and "What Do We Need to Do to Drive a Differentiated HR Delivery Strategy in Logistics?" During these seminars, Hawkins will speak to the traditional thinking around HR infrastructure, how to drive new and comprehensive approaches to talent, and how NFI has enhanced its talent department to compete in the marketplace.
"At NFI, our more than 14,500 associates are the key to our success. That's why people are at the center of our strategy," shared Hawkins. "We're focused on using new technology and platforms to source, onboard, and retain the most competent, high performing, and promotable workforce."
COVID-19 has changed the talent management landscape. Talent has always been NFI's key differentiator for success. "In our post-COVID-19 world, to successfully adapt to the realities of the future, leaders must understand employee trends, as well as develop a more holistic approach for sourcing talent and retaining a diverse and inclusive workforce."
NFI has streamlined its talent department to cover all aspects of the employee lifecycle and create a holistic perspective on talent strategy that has enabled the workforce to grow over the last three years. Grounded by the values that guide employees in the office, warehouse, and on the road, NFI's family of employees come together each day in a spirit of innovation, care, and teamwork that extends well beyond its walls to deliver customers first-in-class service.
Learn more about Hawkins and NFI's talent solutions by registering for the LEAP HR: Logistics virtual event here.
Explore NFI's open job opportunities and join its network of exceptional employees by visiting the company career site.
About NFI — NFI is a fully integrated North American supply chain solutions provider headquartered in Camden, N.J. Privately held by the Brown family since its inception in 1932, NFI generates more than $2.6 billion in annual revenue and employs more than 14,500 associates. NFI owns facilities globally and operates approximately 53 million square feet of warehouse and distribution space. Its dedicated fleet consists of over 4,500 tractors and 12,500 trailers operated by 3,900 company drivers and leveraging partnerships with 1,700 owner operators. NFI has a significant drayage presence at nearly every major U.S. port, leveraging the services of an additional 1,200 owner operators. The company's business lines include dedicated transportation, distribution, brokerage, transportation management, port drayage, intermodal, global logistics, and real estate. For more information about NFI, visit http://www.nfiindustries.com or call 1-877-NFI-3777.