American Software and Technology Company MegaHoot on Security and Data Privacy of Members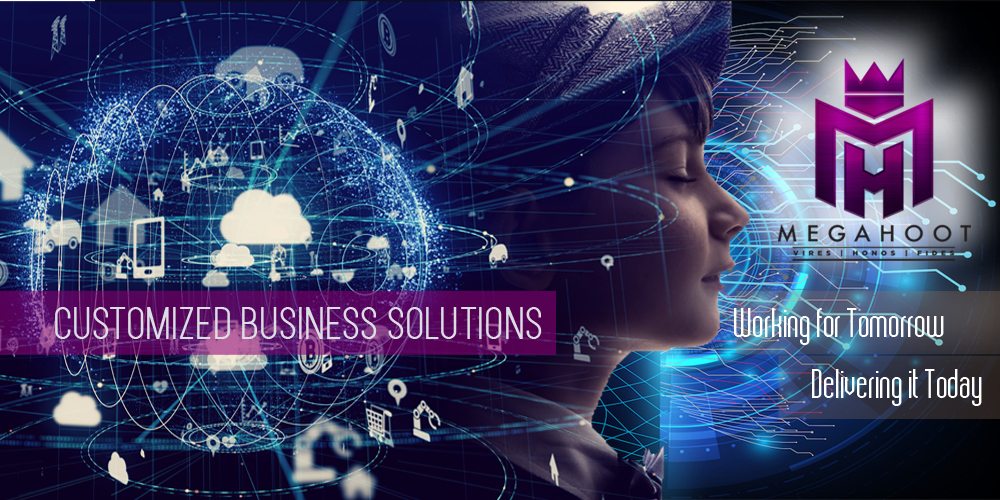 MegaHoot is a diverse and innovative American software and technology company that puts privacy and security at the forefront of all of its development. Protecting the data of its users across all current and future platforms and divisions is paramount, so providing not only a high level of security but also a high level of privacy across the entire MegaHoot Network is priority.
"Basically we created MegaHoot with the focus on the development of our platforms being built on heavy security protocols, it wasn't an after thought. We took the time and effort to make sure that any member of the MegaHoot Ecosystem, whether it's VeroHive and all its channels, DocuMega, ZecureHive, the Megahoot Vault or Messenger (in development) are advanced blockchain enabled with end to end encryption to protect the privacy and security of our members. Since we do not work on an advertising model and its more of a subscription model, it affords us the ability to build out all platforms making security and privacy a major priority ". Stated MegaHoot CEO Louis Velazquez.
MegaHoot provides integrate solutions for business and is growing its member base through out the entire ecosystem to bring forward tools that can give businesses small and large an affordable, secure and stable alternative to what they may be using currently.
From video conferencing to digital document management and pure collaboration, the company is developing these tools that can grow with any company worldwide.
Additionally MegaHoot incorporates blockchain technology along with proprietary end to end encryption in all of the platforms developed, this ensures that the security level that our members value will follow them across the entire ecosystem.
MegaHoot for the entertainment industry
This all starts with VEROHive, where members can created branded video content for talk shows, video podcasts, interviews and even for event broadcasting. VEROHive was built for business but the unique features such as text and graphic overlays make it a perfect fit for those seeking out a secure video conferencing platform that brings new features and channels to its members every month.
To learn more about any of MegaHoot's platforms or about Megahoot itself please go here:
About MegaHoot LLC
MegaHoot is an innovative and diverse American software and technology company that is building a global ecosystem that will incorporate comprehensive tools for business that include Artificial Intelligence (Facial Recognition, Computer Vision, Biometric), Machine Learning, Secure Collaboration Technology, Advanced Blockchain Technology, eCommerce and Gaming platforms, as well as other disruptive technological innovations. MegaHoot's core focus is on developing such disruptive technology in these arenas in order to provide cost effective and advanced solutions for global enterprise, municipalities and individual use via a SaaS (Software as a Service) model. Divisions include VeroHIve, DocuMega, ZecureHive, SkoolHive and the Megahoot Vault.
This press release shall not constitute an offer to sell or the solicitation of an offer to buy any securities, nor shall there be any sale of securities in any state in which such offer, solicitation or sale would be unlawful, and qualification under the securities laws of any such state.
This press release contains forward-looking statements. The use of any of the words "anticipate", "believe", "expect", "plan", "intend", "can", "will", "should", and similar expressions are intended to identify forward-looking statements. The forward-looking statements contained herein are based on certain key expectations and assumptions made by the Company, including but not limited to expectations and assumptions concerning the receipt of required regulatory approval. Although the Company believes that the expectations and assumptions on which the forward-looking statements are based are reasonable, undue reliance should not be placed on the forward-looking statements because the Company can give no assurance that they will prove to be correct. The forward-looking statements contained in this press release are made as of the date hereof and the Company undertakes no obligation to update publicly or revise any forward-looking statements or information, whether as a result of new information, future events or otherwise, unless so required by applicable securities laws.