Corporate Profile: Meritage Hospitality Group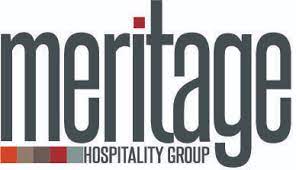 Meritage Hospitality Group is engaged in the development and operation of restaurants in 16 states in the United States. The Company's restaurant operations are in the Quick Service and Casual Dining restaurant sectors and include 333 Wendy's restaurants and six proprietary chef-casual dining restaurants under the names Morning Belle, The Wheelhouse, Twisted Rooster, Stan Diego and Freighters Eatery & Taproom.
The Company's development activities include the acquisition, financing, planning and permitting of land, building and equipment for restaurant operations. Meritage is headquartered in Grand Rapids, Michigan, operating with approximately 10,400 employees.
Meritage Hospitality Group is lead by its CEO Robert E. Schermer Jr. and has been growing year on year, of course as with any hospitality company it has faced its share of challenges during the pandemic. With states opening up the growth prospects for Meritage may begin to open up as well, however inflation worries may still loom. We look forward to featuring Bob Schermer on Money Never Sleeps to discuss Meritage soon.
http://www.meritagehospitality.com/
https://www.crunchbase.com/organization/meritage-hospitality-group
https://podcasts.apple.com/us/podcast/money-never-sleeps-radio-with-louis-velazquez/id996488452
https://www.audible.com/pd/Money-Never-Sleeps-Radio-with-Louis-Velazquez-Podcast/B08K56Q5DH