UCW Radio Show Profile : Action Film Star Olivier Gruner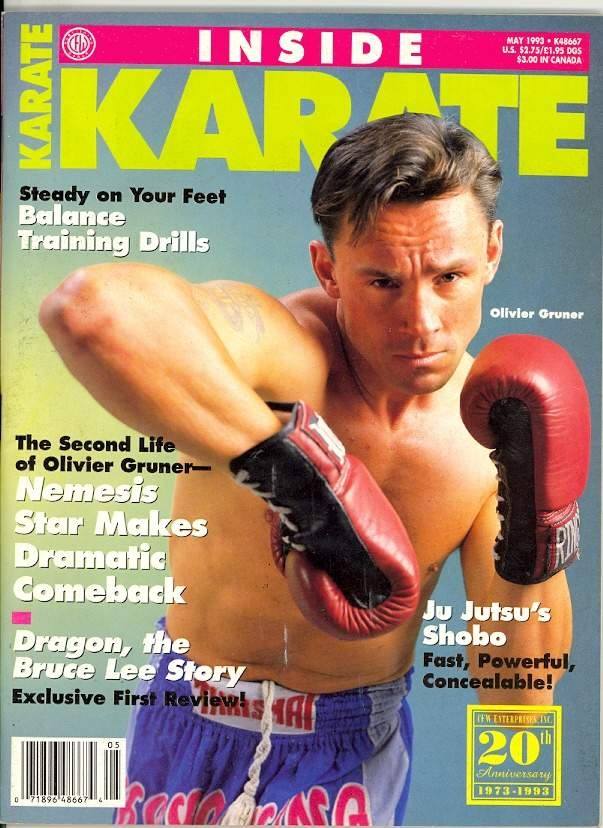 Following his graduation from the rugged training of the French Special Forces (similar to the U.S. Navy SEALS), former soldier-turned-action star Olivier Gruner applied the skills he had developed while in uniform both to an extensive list of dynamic screen roles and the intense preparation for the look and the moves each one has required along the way.
Gruner joined his country's elite Special Forces Commando Marines when he was only 17 years old. "They taught us to never give up, no matter what," he recalls. "They put us through intense training courses; there's a lot of selection – only one in a thousand guys makes it," he observed at the end of the Nineties when we caught up with him about his career.
Using Combat Skills to Break Through into Screen Career
During his two years of commando service, Gruner acquired a formal knowledge of martial arts and hand-to-hand combat. "It's easy to have a gun and just to shoot people," he points out. "I was more impressed with what you could do with your bare hands." Early on, physical training follows a fairly conventional routine for the French servicemen: "Running, back-packing, push-ups, rope work, martial arts," he recalls as all part of the regimen. Soon however, the conditioning turns extreme as each soldier must develop the ability to handle both the unfamiliar and the near impossible.
After completing his military service, Gruner continued to pursue more training in the martial arts, first in the south of France for a year, before moving on to Switzerland. Then he returned to his homeland once again to study kickboxing. His interest finally brought him to the States during the early Eighties. With his existing martial arts experience, he wanted to also learn boxing and combine the two skills to become strong kickboxer.
This was an interview done over 6 years ago and we look forward to having Olivier Gruner back on the show for an updated interview.