Model and Animal Activist Anna Kathryn Kovach on the UCW Radio Show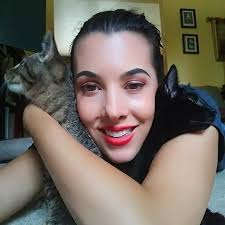 On this segment of the UCW Radio Show with Louis Velazquez we had the pleasure of speaking with model and animal activist Anna Kathryn Kovach. Look for her upcoming spread in GLADYS Magazine as she fights for the rights of animals along the way.
She made it a point to convince QVC recently to stop selling electric mousetraps, she stressed the point that it was inhumane and should not be on the QVC lineup. Well 11 days later QVC contacted her and announced that they will no long offer that product on their television show or on their lineup in any way.
It was a great victory and one of many more to come we are sure.
Being a vegan it has given her a greater appreciation for fighting for animal rights, something that PETA has recognized her for.  It only takes one person to make a difference so just imaging if one turned into thousands and then hundreds of thousands, just imagine the difference that could be made.
"Anna caught my attention with her love for animals on social media, I wanted her on the show to inspire others to step up and be the change that we want in the world. This was before her QVC victory but that just proves that I was right about her and that made me smile, she has a big heart and her passion for animals will expand as her reach expands, give it time." Louis Velazquez – UCW Radio Show Host