Future of School Celebrates Achieve3000 as a Partner in the Resilient Schools Project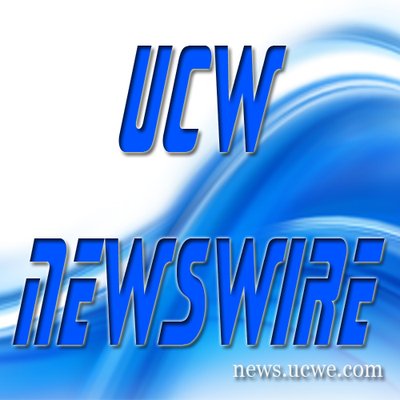 Future of School (FoS) today announced that Achieve3000, a leading provider of digital literacy solutions, is joining as a partner in the Resilient Schools Project (RSP). The RSP, a partnership between FoS and the Digital Learning Collaborative (DLC), is an initiative designed to help schools and districts respond to instruction disruptions during the 2020-21 school year and beyond.
"Through the many phases and stages of the 2020 and 2021 academic calendars, we've observed that districts need support in developing flexible, reliable strategies to manage disruptions and ensure ongoing achievement," said Amy Valentine, Future of School's CEO and Education Evangelist. "Literacy is a foundational piece underlying any effective education, and therefore an essential component to integrate into resilient schools. Given their industry-leading expertise in the space, we're pleased to have Achieve3000 as a Resilient Schools Project partner to help us achieve our ambitious objectives."
Achieve3000 serves more than five million students in grades PreK-12. The company provides the only patented, cloud-based solutions that deliver daily differentiated instruction for nonfiction reading and writing that are precisely tailored to each child's Lexile reading level. With this information, students receive differentiated lessons at 12 levels.
"Like Future of School and the Digital Learning Collaborative, Achieve3000 has long worked to support educators' transition to effective digital and online learning," said Stuart Udell, CEO of Achieve3000. "By partnering with these innovative organizations to support the Resilient Schools Project, we look forward to an ongoing collaboration in which we can work hands-on with districts in new ways, as we navigate the current shifts in education together. Above all, in any setting, we want to ensure all children stay on target to reach their full potential."
Whether readers are currently above, at, or below grade-level, Achieve3000 provides support and services that empower educators to differentiate and accelerate instruction, helping learners achieve new heights. The company has been committed to guiding educators' transition to online learning for more than 20 years and has deep expertise in how to best transform in-class instruction into effective blended and online models. This aligns with the work of the RSP member districts, whose objectives include keeping students connected by providing engaging, effective instruction.
The RSP currently has 10 member districts in seven states that are engaging in a facilitated professional collaborative network. Throughout the year, the RSP will work with these districts to find, share and/or create guidance on key issues and best practices.
In addition to addressing vulnerable populations, both within the school community and at home, the RSP is helping school districts address a number of other challenges, including:
●    Teacher training
●    Messaging and communication to families and the media
●    Supporting the needs of special populations, including English language learners
●    Determining what to do if students choose to learn from home after schools have reopened
Throughout the year-long project, FoS is focused on broadcasting the impact that innovation has on transforming the teaching-learning process and forecasting what the days, months and years ahead hold for reimagining the K-12 education system.
To learn more about the Resilient Schools Project and future participation opportunities, please e-mail Amy Valentine at [email protected]. To track the RSP's progress throughout the year, visit https://futureof.school/rsp.
About Future of School
Future of School (FoS) mobilizes change in American K-12 education from a one-size-fits-all system to one that ensures all students reach their unbounded potential no matter where their learning takes place. By amplifying technology's impact on students and educators, FoS informs, inspires and spearheads much needed transformation. Learn more at https://www.futureof.school.
About Achieve3000
Achieve3000 delivers a comprehensive suite of digital solutions that significantly accelerate and deepen learning in literacy, math, science, social studies, and ELA. Using personalized and differentiated solutions, Achieve3000 enables educators to help all students achieve accelerated growth. For more than five million students in grades PreK-12, Achieve3000 improves high-stakes test performance and drives college and career readiness. Learn more at https://www.achieve3000.com.