Cryptocurrency trading platform, NDAX Completes SOC 2 Type II Audit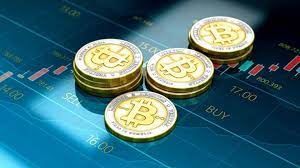 Leading Canadian cryptocurrency trading platform, NDAX has successfully received a Service Organization Control (SOC) 2 Type II Certification after undergoing a comprehensive audit covering the company's internal controls.
"We are proud to be independently recognized by an accredited third-party for the security standards and diligence our company has embodied since being founded in 2017. This milestone is a testament to our continued vision of investing in a culture that aims to uphold the highest industry standards," Bilal Hammoud, Founder & CEO of NDAX, said.
A SOC 2 Type II audit is an attestation report that examines the controls of an organization in accordance with the standards defined by the American Institute of CPAs (AICPA). To achieve a SOC 2 Type II certification, an independent auditor conducted an in-depth investigation into NDAX's processes, procedures, and practices relevant to security, availability and confidentiality. Including functions related to digital asset storage, governance and controls, risk assessments, information systems, employees, products, risk mitigation, confidentiality, network security, and intellectual property. Achieving this certification provides validation that NDAX's internal control environment is designed and operated at the highest global standard.
As SOC 2 compliance is the standard for traditional financial services, Canadian cryptocurrency investors, institutions, and corporate entities wary of entering the cryptocurrency space can rest assured knowing that NDAX follows the same principles traditional investment services do.
"Our objective was to bring peace of mind to our customers that we are securing their digital assets and personal information. By being the only Canadian cryptocurrency trading platform to complete this evaluation, we are demonstrating that we are the optimal custodial and trading platform." said Tanim Rasul, COO of NDAX.
NDAX is committed to completing a SOC 2 Type II audit on an annual basis and will continue to meet the rigorous security, availability and confidentiality standards set by SOC 2.
About NDAX
National Digital Asset Exchange Inc. (NDAX) is a Canadian cryptocurrency trading platform founded in 2017 and is headquartered in Calgary, Alberta.
NDAX's mission is to build a robust infrastructure based on security, innovation, and regulation to set the standards for trading cryptocurrencies in Canada. NDAX has created a trading platform that follows the highest global security standards, has the largest selection of coins in Canada, provides a feature-rich experience, utilizes Canadian Banking and multi governance Crypto wallets.
NDAX is incorporated in the province of Alberta and is registered as a Money Service Business (MSB), with the Financial Transactions and Reports and Analysis Centre of Canada (FINTRAC), as well as with the Autorité des Marchés Financiers (AMF).
To book a meeting with one of NDAX's OTC account executives, set up a meeting here (https://ndax.io/wealth-crypto-otc-exchange).
For further information contact:
Tanim Rasul, Chief Operations Officer