International Sports Hall of Fame 2021 at The Olympia Fitness Weekend in Orlando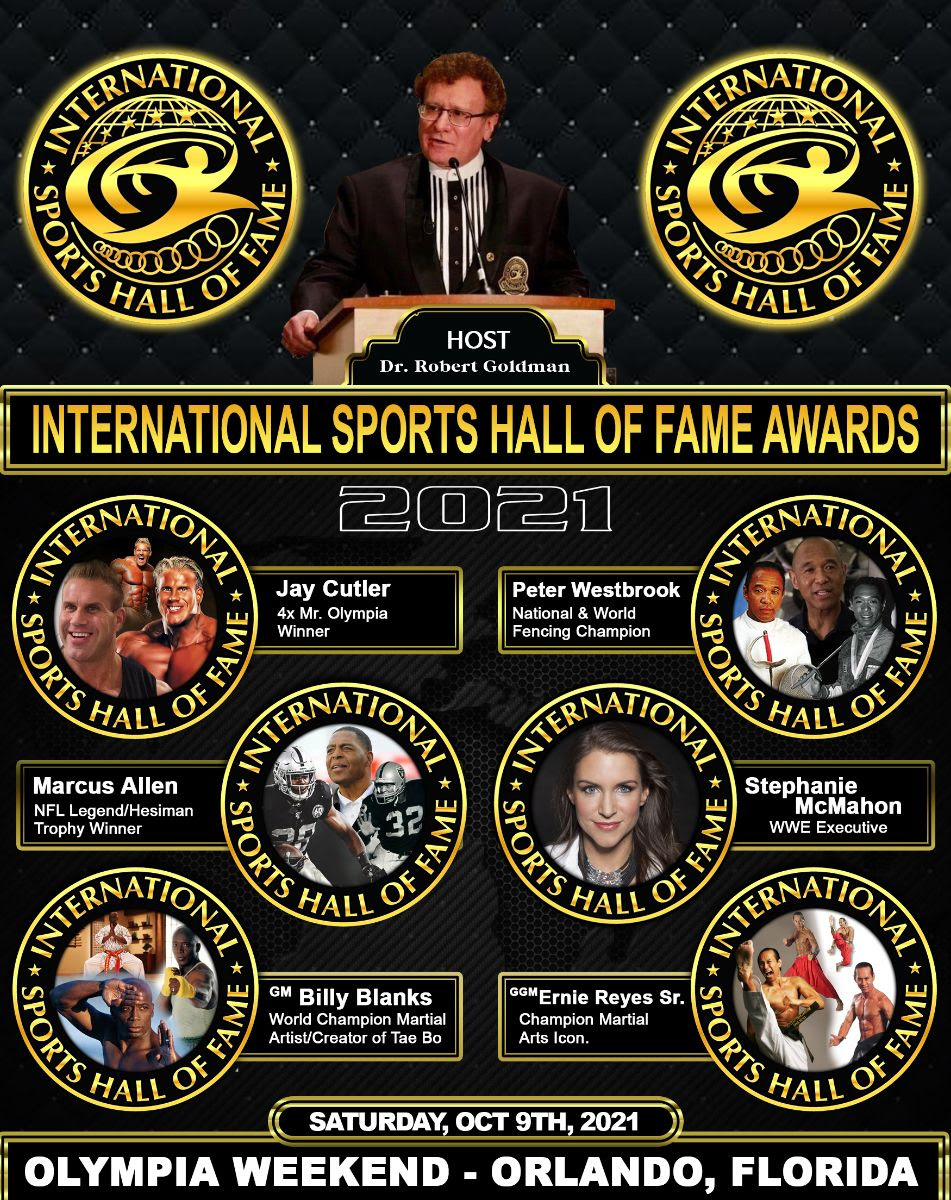 It was announced that the International Sports Hall of Fame, one of the most prestigious achievement acknowledgments for all sports, will have their induction ceremony for the Class of 2021 at the Olympia Fitness & Performance Weekend on October 9, 2021 in Orlando Florida.
This years inductees include the following:
Jay Cutler: 4X Mr. Olympia Winner
Peter Westbrook: 1st African-American National and World Fencing Champion
Grand Master Billy Blanks: World Champion Martial Artist/Creator of Tae Bo
Great Grand Master Ernie Reyes Sr.: Champion Martial Arts Icon.
Marcus Allen: NFL Legend/Heisman Trophy Winner
Stephanie McMahon: WWE Executive
The International Sports Hall of Fame was founded by Dr. Robert Goldman and The induction ceremonies are typically held annually every March at the Arnold Schwarzenegger Sports Festival, which is the world's largest annual sports weekend, hosting 175,000 attendees and over 18,000 competing athletes.
The International Sports Hall of Fames Mission
The International Sports Hall of Fame is a 501(c) Non Profit Foundation established to honor the world's greatest athlete legends in all sports. This is a global organization that believes recognition of these remarkable sports people should endure and be recognized long after their careers have ended. Just as important is what Hall of Fame candidates do later in life, in giving back to others and society, with charity work, and mentoring young people.
For more information go to www.SportsHOF.org