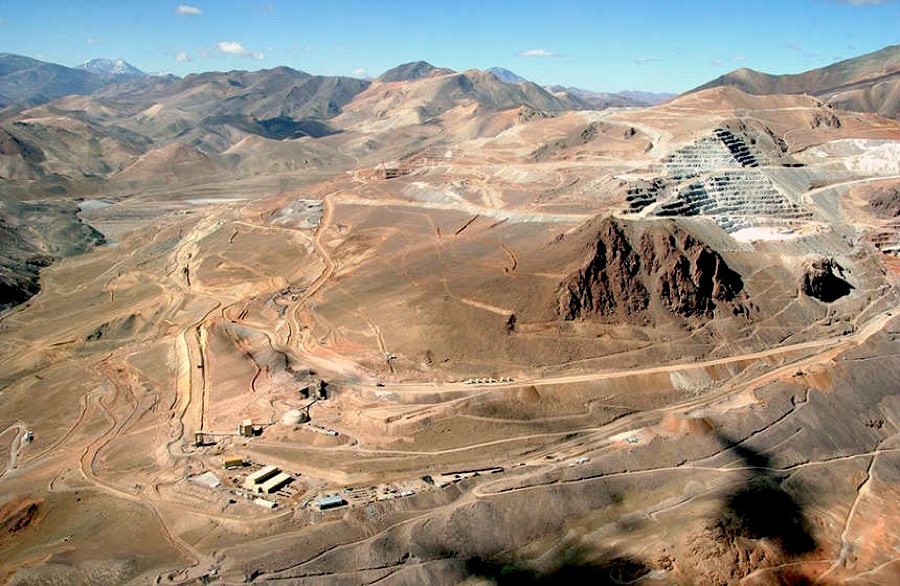 Barrick Gold (TSX: ABX; NYSE: GOLD) has announced a final investment decision on Lama, the Argentinean portion of its ill-fated Pascua-Lama gold-silver project straddling the border with Chile, will be made in 2024, as the company continues to "intensively explore" for more resources in the area.
The world's second-largest gold miner by reserves was forced to close the Pascua side in Chile in September last year, after a court sustained the country's Environmental Protection Agency (SMA) order to "totally and definitively" close the project.
Work at the giant asset had been on hold since 2013 over environmental concerns.
The original mine plan for Pascua-Lama, which required a capital outlay in excess of $8 billion, contemplated an open-pit operation that would have affected three small glaciers on the Chilean side of the Andes. It also involved major construction in the area and huge waste dumps.
After a "drastic revision" of the mine plan, the company abandoned the open pit idea and said mining would only happen underground.
Several legal challenges gradually pushed Barrick to focus on the Argentinean part of the project, which has been 50% owned by China's Shandong Gold since 2017.
In a visit to Argentina this week, Barrick's president and CEO Mark Bristow confirmed that the company's near-term focus was Lama, adding that the miner was investing $75 million to explore the feasibility of a "Lama-Veladero complex."
Pascua-Lama would have generated 800,000 to 850,000 ounces of gold and 35 million ounces of silver per year in the first five years of its 25-year life.
Community fund
Bristow also announced a community fund for the Argentinean province of San Juan, where Veladero is located. It said it would be financed by 1.5% of the mine gold's sales, which were estimated to be $138 million during the current life of the operation, which extends beyond 2030.
Barrick and Shandong are working to extend Veladero's life. They have recently completed the mine's Phase 6 heap leach facility, with construction of the $140 million Phase 7 to start soon.
Veladero is also set to connect to the national grid this month, ending Barrick's use of a diesel power plant and set to save 23 million litres of fuel a year, and cutting about 100,000 tonnes per year of emissions reductions.
The gold giant noted that besides exploring the area around Veladero it was evaluating a range of targets along the El Indio Belt and Quevar, in the Salta province.