New York Man Admits Defrauding Investors of More Than $3.5 Million through Securities Offering Scheme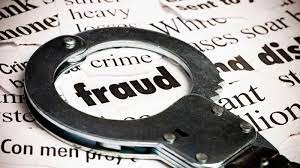 A New York man today admitted perpetrating a scheme to defraud more than 70 investors through a long-running securities offering fraud that raised more than $4 million and caused investor losses of more than $3.5 million, Acting U.S. Attorney Rachael A. Honig announced.
Donald A. Milne III, 57, of Massapequa, New York, pleaded guilty by videoconference before U.S. District Judge Michael A. Shipp to an information charging him with one count of securities fraud.
According to documents filed in this case and statements made in court:
Beginning in 2012, Milne founded Instaprin Pharmaceuticals Inc. (Instaprin), a purported pharmaceutical corporation that operated in New York, for the stated purpose of developing a fast-acting form of powdered aspirin that could instantly stop heart attacks and strokes. Instaprin was a successor entity to another New York corporation, SPI Acquisition Corp. (SPI), which Milne founded in 2010 for the stated purpose of acquiring assets for the development of the same fast-acting form of powdered aspirin. Milne was the founder, president, and chief executive officer of Instaprin and SPI, and exercised complete and exclusive control over them, including the offer, marketing, and sale of securities issued by those entities.
From as early as 2013 and through 2018, Milne executed a scheme to defraud dozens of investors in Instaprin and SPI securities through multiple and ongoing material misrepresentations concerning, among other things, how the victims' investment money would be used and how their past investments had performed, so that Milne could misappropriate substantial sums of the investors' money for his own personal gain and enrichment. Through at least four separate unregistered securities offerings that he caused Instaprin or SPI to issue between 2013 and 2016, Milne received more than $4 million in investment proceeds from victim investors across the country, and deposited the investment funds in one or more bank accounts that he controlled.
Milne misrepresented to victim investors the manner in which he and Instaprin/SPI would maintain and use the funds raised through Instaprin securities offerings. For example, Milne represented in written offering materials transmitted to investors that their investment funds would be used to pay the "normal day-to-day operating expenses" of Instaprin, as well as "the costs involved in developing and commercializing its products," including "Batch/stability testing," "Manufacturing," "Market/advertising consultant," and "Salaries/rent/insurance [and] General working capital." Milne also falsely represented in the offering materials that he had assembled "a very strong world renowned board of directors and medical advisory board" that included industry leaders in fields of science and finance. Milne also misrepresented to investors that specific individuals had joined Instaprin as directors, advisors, and/or shareholders of Instaprin, when in fact, those individuals were not involved with Instaprin. Milne made numerous false and misleading statements in investment updates distributed to investors between April 2014 and September 2018, including: Instaprin's product had been approved by the U.S. Food and Drug Administration (FDA); Instaprin was nearing a product launch and public stock offering; and Instaprin had contracted with a New Jersey research company for an FDA-approved clinical trial. Milne also represented that Instaprin was in negotiations with large pharmaceutical corporations for joint busines ventures, which Milne represented were imminent. Milne made these and other similar representations knowing that they were false and misleading.
Milne misappropriated a substantial majority of the investors' funds to pay out distributions to other investors in a Ponzi-scheme fashion; pay for Milne's personal expenses, including a Caribbean vacation, boating expenses, divorce payments, clothing, and spa treatments; and to sustain and operate Island Raceway & Hobby Inc., a toy race car business that Milne separately owned.
In May 2019, the Securities and Exchange Commission filed a civil complaint against Milne and Instaprin in New Jersey federal court regarding the fraudulent scheme to which Milne pleaded guilty today. That matter was resolved through the entry of final judgments permanently enjoining Milne and Instaprin from violating the charged provisions of the federal securities laws, ordering full disgorgement, prejudgment interest, and civil penalties.
The securities fraud charge to which Milne pleaded guilty carries a maximum potential sentence of 20 years in prison and a $5 million fine. Sentencing is scheduled for March 24, 2021.
Acting U.S. Attorney Honig credited special agents of the FBI Trenton Resident Agency, under the direction of Special Agent in Charge George M. Crouch Jr. in Newark, with the investigation leading to today's guilty plea. She also thanked the SEC's Philadelphia Regional Office, under the direction of Kelly L. Gibson, for its substantial assistance with the investigation.
The government is represented by Assistant U.S. Attorney J. Brendan Day, Attorney-in-Charge of the U.S. Attorney's Office's Trenton Office, and Assistant U.S. Attorney Heather Suchorsky of the Economic Crimes Unit in Newark.