Actress Nina Bergman and Artist Danielle Weber featured in The UCW Magazine Nov/Dec 2021 Issue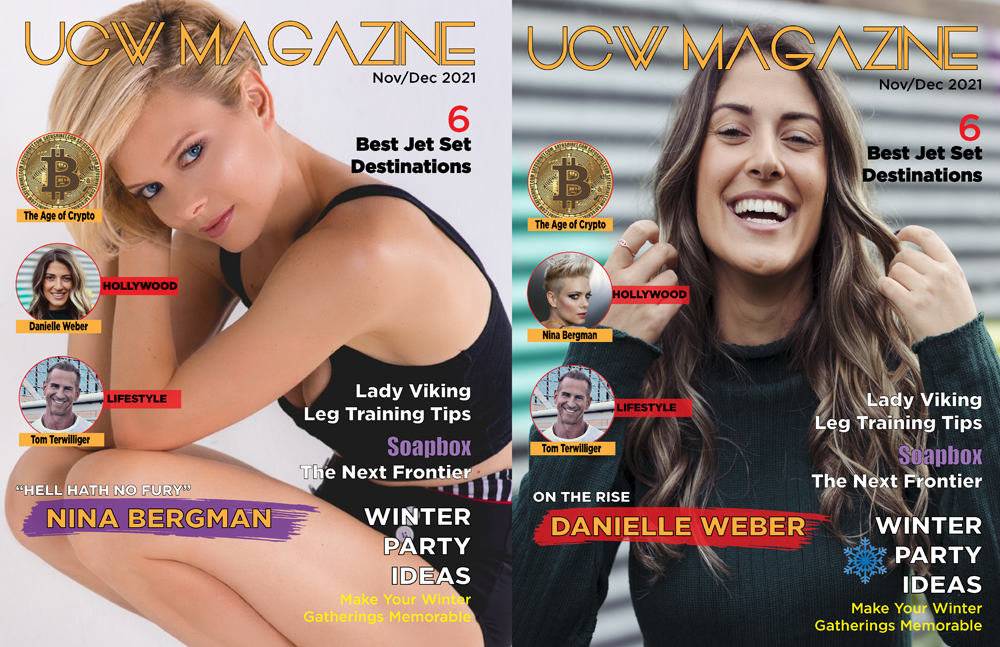 The UCW Magazine Nov/Dec 2021 is a blockbuster issue featuring actress and model Nina Bergman, who is out with a hit feature film "Hell Hath No Evil", and muralist and artist Danielle Weber. Both talented women grace the double cover this month.
Other features include former Mr. America and motivational speaker Tom Terwilliger, an intense leg workout by the Lady Viking Linda Josefsson, "Rise of the Cryptocurrency", overview of what MegaHoot Soapbox is and how Private Club Owners are building businesses on it, Winter Party Ideas, 6 Best Jet Set Destinations and more.